Tight end Kedrick James transferring to SMU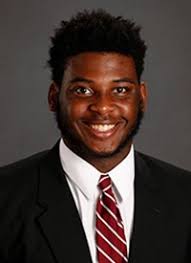 Alabama junior tight end Kedrick James is transferring to SMU, according to a report from AL.com's Matt Zenitz. James entered his name in the NCAA transfer portal on July 12. 
With the report that outside linebacker Eyabi Anoma has also entered the transfer portal, Alabama appears to be losing two athletic, high-upside players.
The tight end still faces a four-game suspension handed down by the NCAA. Had he remained at Alabama, he was expected to play a moderate role in the Crimson Tide's offense upon his return from suspension due to the lack of depth at the position. 
James recorded a 29-yard touchdown in the team's annual spring game on April 13.