Three injured at shooting near Cypress Inn and Buddy's Food Mart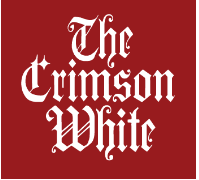 Three people were wounded when 50 gunshots were fired near Tuscaloosa's Cypress Inn Restaraunt and Buddy's Food Mart early Sunday morning. 
Victims include a 22-year-old African-American man, a 20-year-old African-American man, and a 21-year-old African-American man. The 22 year-old sustained life-threatening injuries, while the other two men suffered non-life threatening gunshot wounds. 
All three were taken to DCH Regional Medical Center. 
Tuscaloosa Police responded to a call about a disturbance at the Cypress Inn at about 1 a.m. According to authorities, when police arrived there were vehicles and a large crowd of people in the parking lot. Officers worked to block the road and clear the lot, and while doing so heard multiple gunshots, but could not determine who they came from. 
Once the lot was cleared with the help of additional officers, 35-50 gunshots were heard coming from the nearby Buddy's Food Mart.
Reports say that officers went to Buddy's Food Mart and spotted a fleeing white Cadillac Escalade that had the back window shot out. Officers stopped the vehicle on McFarland and 15th Street and have detained the driver and passenger. 
Authorities said homicide investigators are looking into the shooting. The investigation is ongoing.