Gasoline pipeline exploded in Alabama town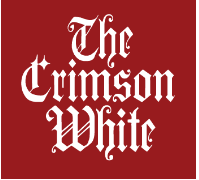 A Colonial petroleum gas pipeline exploded near Helena, Alabama, on Monday afternoon, about five miles west from where there was a Colonial Pipeline gasoline leak last month. 
It is not clear if the explosion was on the same pipeline as the leak, though Colonial Pipeline Company has confirmed that they have shut down both pipelines in the area.
According to several radio reports, eight or nine subcontractors were working on the pipeline when the explosion occurred, seven people were injured with severe burns, and at least 10 acres of land are on fire.
Ken Burchfield, Shelby County sheriff's Major, said that while firefighters from surrounding areas are assisting to put out the fire, it will not be out anytime soon.
According to AL.com, roadways near the explosion will remain closed for the time being, only allowing access to emergency personnel.
The exact cause for the explosion is not yet known, though it was undergoing maintenance when the explosion occurred.
Alabama's Emergency Management Agency said in a statement that it is monitoring the situation closely.
"[We] are ready to offer assistance to the local municipalities if need. We are keeping the governor's office and other key personal updated on the situation."