UA engineers earn SWE awards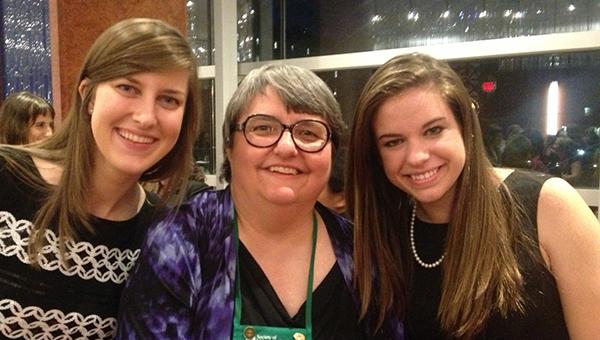 Ten members of SWE collegiate chapters will be honored as recipients of the Outstanding Collegiate Member Award this year.
"One of the most appealing aspects of engineering to me is the opportunity to help the community," Guin said. "Because engineers are essential to almost every industry, society benefits from the contributions of engineers every day. It's exciting to be on the forefront of new ideas and creative solutions to society's current issues."
SWE grants the award through a nomination process. Beth Ann Todd, the faculty advisor for SWE at the University, and several officers of the organization put the nomination package for Guin and Romine together. The selection criteria for the award include SWE participation, campus and community involvement, and 
academic standing.
"I am really humbled to win this award," Guin said. "However, this award is much more a reflection of the achievements of our entire SWE section. Our section has steadily increased its membership over the last few years and contributed so much to the success of numerous women 
in engineering."
Guin currently works as an engineer for Southern Company in Birmingham. Romine works in Pennington as an Entry Level Process Engineer for Georgia-Pacific. Both women graduated from the University with degrees in 
chemical engineering.
"Many times at work I am the only woman in a meeting with 20 people in it," Romine said. "I think I have to embrace being in a male-dominated field and learn from the successful women engineers in my industry."
Guin and Romine will be honored this month at the WE 2014 conference in Los Angeles, California.