WVU sports editor talks season opener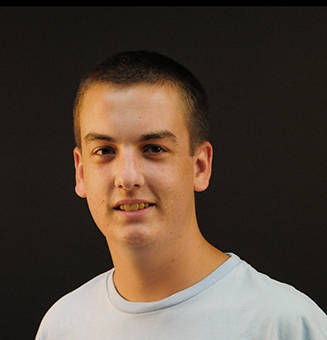 Alabama returns to the Georgia Dome in Atlanta to take on the West Virginia Mountaineers in the season opener Saturday. The Crimson White caught up with Connor Murray, sports editor of The Daily Athaeneum at WVU, to discuss the Mountaineers' prospects.
Q. Ishmael Banks was just suspended for three games. What does that loss mean for West Virginia's secondary?
All camp, the coaches have been praising the depth of this team and the defense in particular. The secondary is one of the position groups where they have the most experience, but being without Banks hurts them a lot… Banks is one of the big-play guys in the secondary. That's obviously going to hurt them, being without him for the non-conference schedule.
Q. Alabama will be starting a rookie quarterback Saturday. Do you think West Virginia will be able to make changes to take advantage of his inexperience?
They sort of feasted on some young guys last year, especially the mobile ones. [Oklahoma's] Trevor Knight had a real tough time. He was pulled from that game. West Virginia ended up losing to Oklahoma, but they gave him some fits. I don't think they've seen anybody like Jacob Coker. They'll try to exploit the inexperience, but it's easier said than done.
Q. What do you think West Virginia's defensive philosophy is going to be this game? Who's a standout player who can cause problems for Alabama?
Just getting after the quarterback is going to be a big key for them. Like you said, there's been some inexperience there, so that's been a good way to exploit that in the past. On the defensive line, Kyle Rose is the leader of the defense in general. He has experience, he can get in there and disrupt things in the passing game, and he's also a good run stopper. In the secondary, Karl Joseph is one of those first-team, All-Big 12 preseason selections. He's going into his junior year, and he's got the reputation of being one of the hardest hitting safety in the Big 12 if not the nation. 
Q. On offense, who do you think will be the workhorses for this game?
They've got a bunch of depth at running back, but running the ball against the Tide might be easier said than done. Dreamius Smith is probably the most proven option they have. He was splitting times with Charles Sims last year but he's back, he's bigger, he's stronger. Going into the season, they haven't named a No. 1 guy. They sort of have a "rotating depth chart" as the running backs coach JaJuan Seider has put it. I think Smith is the No. 1 offensive weapon, and then they have a pretty talented receiving corps with Kevin White and Mario Alford. White is more of a deep threat, bigger, taller guy, and Alford is more of a speed guy who can hurt you in the slot and going up top.