A photo can encapsulate various emotions and actions while evoking some of the fondest memories one person can have. As powerful as a good photo can be for the people captured in it, it's just as powerful for the people behind the lens. Members of the 2023-24 Crimson White photography team share their favorite shots.  
Natalie Teat, Photo Editor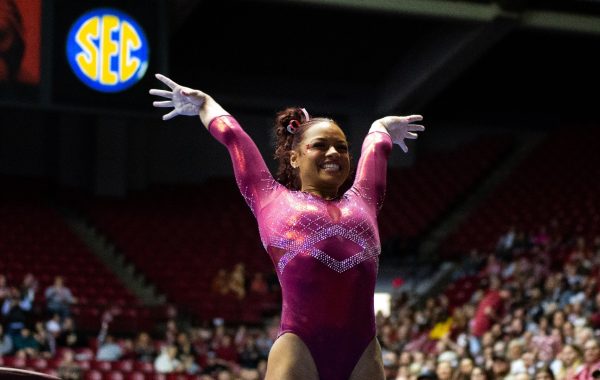 This photo is one of my favorites of all the sports that I have covered because of the emotion within the photo. During the last regular-season gymnastics meet, against Boise State, senior Makarri Doggette performed what was believed to be her last vault routine. Doggette stuck the landing and had the biggest smile on her face, showing that she was proud of her routine. It just goes to show that there is a lot of pride and dedication that goes in gymnastics routines, which is a great representation of Alabama athletics as a whole. It was a privilege to be there and capture this memorable moment.  
Riley Thompson, Assistant Photo Editor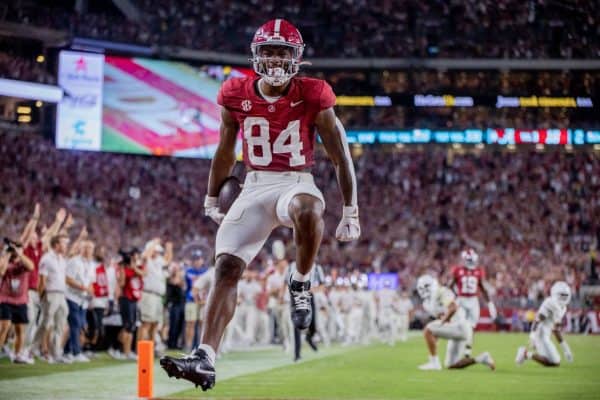 I love how this photo shows how ecstatic the atmosphere is in Bryant-Denny Stadium on a Saturday night. After tight end Amari Niblack dodges the Texas defense, you can see the defeated looks of the other team watching on. Meanwhile, the Alabama sideline is going crazy while Niblack jumps for joy as he scores. It showcases what Alabama is all about on game day and how excited everyone gets for it. 
Jennifer Stroud, Staff Photographer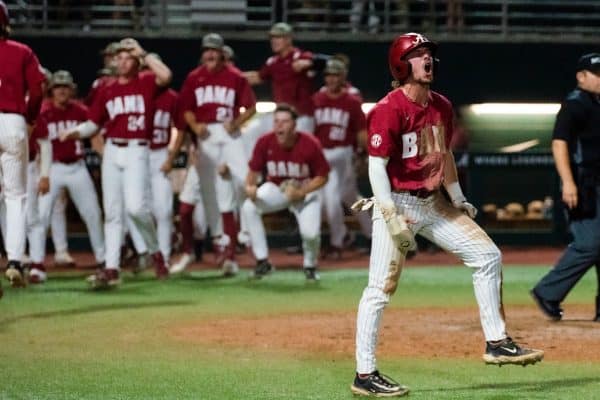 My favorite sports photo I've taken so far is probably this one from the second round of baseball regionals. That's 2023 graduate Caden Rose in the foreground celebrating after scoring, and the rest of the team is going crazy behind him. Rose is always really animated, so I made sure to stay on him after he scored, and this shot was just perfect. This game against Troy was really back-and-forth, so scoring here was huge. That weekend was so fun and historic for the team — and the Joe was packed for every game, even with rain delays. I was really glad to be back in town over the summer and be there for it!  
Emma Grace Fobas, Contributing Photographer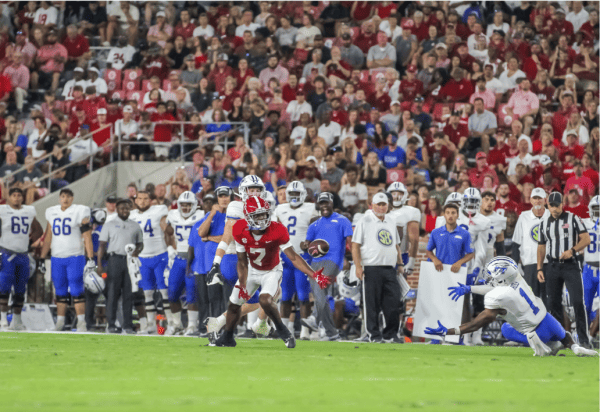 The reason I chose this photo as my favorite is because I love seeing action shots when it comes to sports. With this picture, I loved capturing wide receiver Ja'Corey Brooks attempting to catch the ball during the Middle Tennessee game. I felt a rush of excitement when I captured this photo. When I positioned my camera on him, I noticed how well it lined up with the ball being thrown to him and how I timed it up perfectly. I was extremely proud of how well this picture came out when I edited it.