Same-day on-demand releases offer convenience but hurt theaters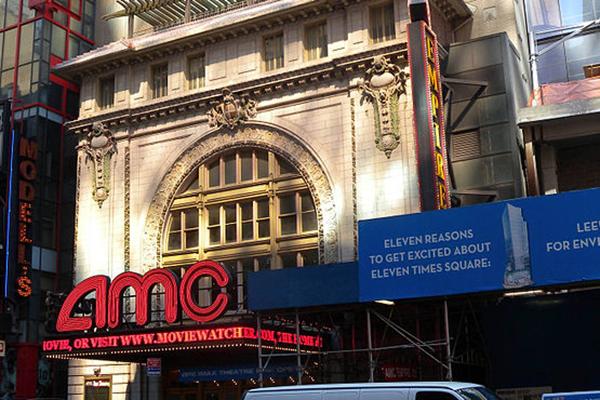 In the past few years, a trend has begun to take hold in the movie marketplace: the same-day, video-on-demand release. In this scenario, a film is released on both digital on-demand platforms and in theaters – typically in a limited release – on the very same day. While this makes the films more accessible for audiences and allows smaller-budget, independent films to extend their reach, it also presents a problem for theaters that have to fight for attendance.
Typically, these films lean more toward the independent scale, being smaller and more ambitious film distributors may believe won't hit it big if released straight to theaters. With the rise of Netflix, Amazon, iTunes and other platforms, it's become easier for distributors to test the waters for their film by releasing it on those platforms before sending it into a limited theatrical release. Last year, "The Interview" and "Snowpiercer" were among the notable titles to use this strategy. Already in 2015, the sleeper indie horror hit "It Follows" and the long-delayed drama "Serena," starring Bradley Cooper and Jennifer Lawrence and directed by Oscar-winner Susanne Bier, have both employed this strategy to moderate success – or, in the case of "It Follows," surpass expectations. Film studios such as The Weinstein Company's "Radius-TWC" sector and Magnolia Pictures have started to embrace this idea, and it's working so far, with VOD releases providing opportunities for films like "The Last Five Years," "Blue Ruin," and last year's Best Documentary Oscar winner "Citizenfour" to get more exposure than what they might have received from general distribution.
But at the same time, there is a downside to the VOD business: its impact on movie theaters. While a VOD release could have a great impact on word-of-mouth reception and improve box-office receipts, it also provides movie fans with an out clause in which they don't have to leave their houses or turn off their electronic devices in order to see a new movie. All they have to do is download it. Yes, it sounds easy, but the fact remains seeing a film on the big screen versus a small screen makes a huge difference. Seeing a movie in theaters is an experience – albeit an expensive one – and is sometimes one that can't be matched by a portable download.
From a business standpoint, theater chains are starting to take a stand for traditional release systems, and the film at the center of debate is one of the most anticipated of the year: Cary Fukunaga's "Beasts of No Nation." An adaptation of Uzodinma Iweala's 2005 novel about a young boy who is forced to become a child mercenary in a war-torn West African country, Fukunaga – whose résumé includes the crime drama "Sin Nombre," an adaptation of "Jane Eyre" with Mia Wasikowska and Michael Fassbender, and the entire first season of "True Detective" – is delving into deeply emotional and potentially controversial territory here, and the film could be one of the most important to hit the screen this year. It also provides a perfect role for Idris Elba – who plays the boy's commanding officer – to earn his first Oscar nomination.
Of course, that is only if the film makes it to mainstream cinemas. Because Netflix, who bought the film's rights for $12 million, plans to release the film online and in theaters on the same day later this year, several prominent American chains – including AMC, Regal, Carmike and Cinemark – have said they will not screen the film because its release date on-demand does not follow the standard 90-day gap between on-demand and theatrical releases. This means the film may not get as much attention from 
audiences, and if the film turns out to be both a good movie and a spark for debate, it would become harder for it to gain popular support.
While VOD can be a great thing for movies to make more money and get more exposure, there is a chance it could be a detractor as well. The movie-going experience is a unique one that can't be equaled by looking at a computer screen, and not one that should be ignored for the sake of convenience.