Local band to throw album release party at Green Bar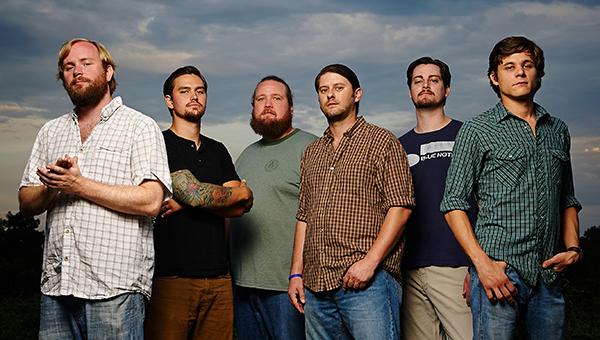 Tuscaloosa-based CBDB is made up of Cy Simonton, guitar and lead vocals; Kris Gottlieb, lead guitar; Glenn Dillard, saxophone and keyboard; Donald DeLoach, percussion; and Paul Oliver on drums. The band will be celebrating the release of their new album, "Joyfunk is Dead."
"We're going to do the album in order with some improv and stuff," Simonton said. "I'm excited to play 'Seven Seas' because we're going to have Rob Alley come up and play on the trumpet who played on the record with us."
Little Raine Band, with Daniel Raine on rhythm guitar, harmonica, keyboards and lead vocals; Davis Little on lead guitar and vocals; Isaiah Smith on bass guitar; and DeVonte Hutchins on drums, joins CBDB.
"Expect some wild jams and some wild and intense improv," Little said. "Just expect a lot of surprises. It's going to be a really fun night and a nice get-together with the whole community."
At the show, CBDB plans to debut two new songs from "Joyfunk is Dead" that have never been performed live before. Oliver said this album's sound is a bit of a step away from the first.
"The best way for me to describe it is that it has a more aggressive sound and is a little bit edgier," Oliver said.
Both members of Little Raine Band and CBDB said they are looking forward to returning to Tuscaloosa for Friday's show.
Because this show is a release party for "Joyfunk is Dead," everyone in attendance will receive a hard copy of the album before the online release Feb. 24. The show starts at 10:30 p.m. and the cover is $10.