Netflix show brings laughs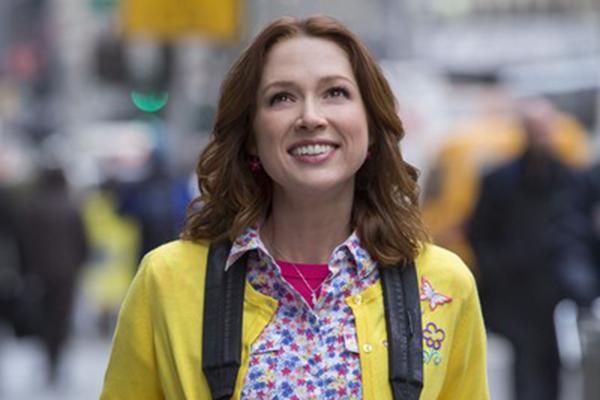 Surviving 15 years in captivity at the hands of a doomsday cult leader is hardly commonplace sitcom territory, but "Unbreakable Kimmy Schmidt," the new show from Tina Fey, braves its dark subject matter with bubbly self-assurance and a terrific performance by lead Ellie Kemper.
Kemper plays the eponymous Kimmy, who, after being kidnapped in eighth grade and held in a bunker with three other women in an underground apocalypse cult, is finally seeing the light of day. Now 29 years old, Kimmy is dead-set on making it in Manhattan and experiencing every bit of the world she was missing for 15 years. Kimmy, armed with a backpack and light-up sneakers, finds a grungy basement apartment with roommate Titus, a quippy aspiring performer played by Tituss Burgess, and off-kilter landlady Lillian, played by Carol Kane.
Kimmy finds work – and the show finds its strongest laughs – in the home of Jacqueline Voorhees, a wealthy Manhattanite played by Jane Krakowski. Jacqueline needs a nanny for her son and stepdaughter and finds one when Kimmy, like Fran Fine before her, happens to knock on her door. Krakowski nails her character's dry wit and Xanax-tinged mania. Even if Jacqueline is just a variation on Jenna (Krakowski's brilliant character on Fey's earlier show, "30 Rock"), she makes for funny television.
Fey created "Unbreakable Kimmy Schmidt" with fellow "30 Rock" writer Robert Carlock, and the signature whirlwind banter from that show is on display here, as well. The density of the dialogue and sheer number of gags in each episode make rewatching Kimmy's adventures as rewarding as rewatching Liz Lemon's. Schmidt differentiates itself from 30 Rock, however, in its ceaseless optimism. Kemper has made a career playing sunny supporting roles, but here she is given a lead character with the screen time to ground her trademark hopeful energy in a place that is endearing and never repetitive.
"Unbreakable Kimmy Schmidt" is not without its shortcomings. Fey has encountered trouble in the past for her jokes about race, most recently for a bit about Kim Jong Un at the Golden Globes, and her new show tackles the topic with mixed results. The show seems to want to make subversive comments about race – one subplot finds Titus leaving work in an elaborate werewolf costume and discovering the experience safer and more pleasant than walking in New York as a black, gay man – but, more often than not, that subversion reads as more overtly racist than anything else. Particularly cringe-inducing is a subplot involving Jacqueline, played by a white actress, remembering her Native American upbringing, and a love interest named Dong, a Vietnamese man in Kimmy's GED class who speaks in broken English and is good at math.
Despite the occasional sour taste left by the show's poor attempts at edgy commentary on race, "Unbreakable Kimmy Schmidt" is a charming and often hilarious comedy. In a television landscape filled with 30-minute comedies like "Girls" and "Looking" that are, well, not very funny, Schmidt made me laugh out loud. The show's 13-episode first season was released in its entirety last week on Netflix with another batch of episodes already in the works. One would be hard-pressed to find a better show to binge watch over spring break.