Course teaches America's urbanization through architecture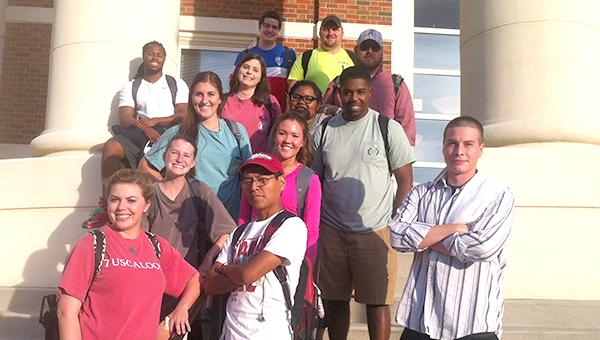 Green's course, Nineteenth Century City, aims to teach students about the urbanization of America using buildings and structures in Tuscaloosa.
"The world is changing, and I think the students should have some kind of reference point," she said. "The 19th century city is still with us. You can just go out there in Tuscaloosa and see it."
For their final project, Green's students have created a music video documentary titled "Druid City: A Music Video." The documentary encapsulates all the students have learned about Tuscaloosa. The video features the song "Druid City" by local band Bible Study and premieres Wednesday from 5:30 to 6:30 p.m. at Jemison Mansion in downtown Tuscaloosa.
"We are learning how cities changed America. How the city made us so different than we were, but so much like we are today," said Jess Leonard, a senior 
majoring in anthropology.
The course focuses on how the development of urban space has brought people together, despite cultural differences.