Former faculty member elected prime minister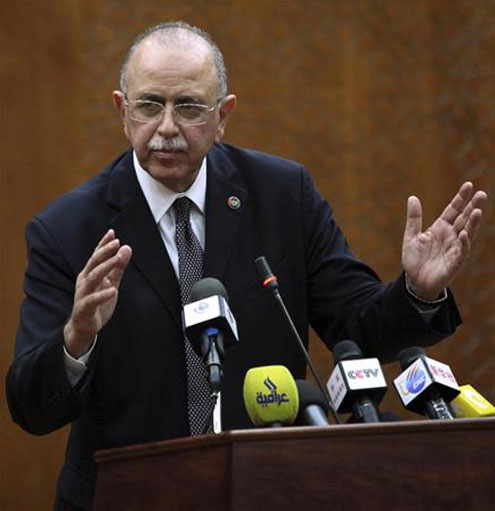 Abdurrahim El-Keib, a faculty member at the University in the electrical and computer engineering department from 1985-2005, is the new prime minister of Libya. El-Keib taught power systems, electrical and computer engineering at the University during his time in Tuscaloosa.
Libya's National Transitional Council elected El-Keib as the country's new prime minister late Monday with 26 of 51 votes in favor of El-Keib.
He is expected to appoint a new interim government that will lead to the formation of a new constitution and general elections to fulfill the NTC's pledge to transition Libya to a democratic government.
El-Keib takes leadership of Libya nearly two weeks after Libyan forces captured and killed Col. Moammar Gadhafi near his hometown of Sirte. His death marks the end of the dictator's nearly 42 years in power.
When in Tuscaloosa, El-Keib helped found the Islamic Society of Tuscaloosa and performed a crucial role in having the Islamic Society's mosque built on Paul W. Bryant Drive, said Muhammad Sharif, associate professor of aerospace engineering at the University and current president of the Islamic Society.
"He is one of the founding members of the center for the Islamic Society of Tuscaloosa," he said. "He was very instrumental in planning the building of an Islamic center in all phases of construction.
"As Muslims, we need some place of worship, and before, it was not there," Sharif said. "We were renting a house as our place of worship, and that's the reason we started in the early 1990s and opened Sept. 1997."
Sharif could not comment on El-Keib's political beliefs but said he was a devout Muslim with strong management skills.
"We talked only about Islam and the center," he said. "He was instrumental in the foundation and building of the center. Other than that, I have no way to assess to his ability as a leader, but I believe he will be a successful prime minister of Libya."
According to a biography posted by a former employer of El-Keib, the Petroleum Institute in the United Arab Emirates, El-Keib earned a doctorate in electrical engineering from North Carolina State University before he worked for the University. He also taught at North Carolina State, according to the biography.
El-Keib is assuming the office of prime minister to replace the outgoing interim prime minister Mahmoud Jibril, who had pledged to step down from office after the toppling of Gadhafi's regime.
Jibril was an economic adviser for Gaddafi's regime, whereas El-Keib spent the majority of his professional career outside of Libya and appears to the Libyan populace as a man uncorrupted by any ties to Gadhafi.
He lives in Tripoli and said he will align his interests closer to the wishes of the Libyan populace and will work to have the post-Gadhafi Libya respect the rule of law.
"We guarantee that we are after a nation that respects human rights and does not permit abuse of human rights," he said after being elected on Monday. "But we need time."
Tim Haskew, professor and interim department head of electrical engineering, said he was a faculty member in the electrical and computer engineering department when El-Keib taught at the University. Most of his encounters with El-Keib were purely professional, however, and Haskew could not comment on the personal characteristics of El-Keib.
"His research area has been electric power systems – utility-type things," he said. "He focused on large utility-level and system-level operations and the economy of electric utilities. He and I were both in the same sub-discipline in electrical engineering, but I don't really know anything about him outside of that one narrow venue of his life."
Jeff Jackson, professor of electrical engineering who also taught at the University when El-Keib served in the department, said power systems engineering, El-Keib's area of research, involves the generation, transmission and distribution of electricity.
He said El-Keib taught classes from introductory courses on electric circuits through senior and graduate level courses on power systems. El-Keib also served on undergraduate and graduate program committees, typical of professors in the department.