Meet the three candidates running for mayor
A football star, an English professor and a 15-year incumbent will face off on March 2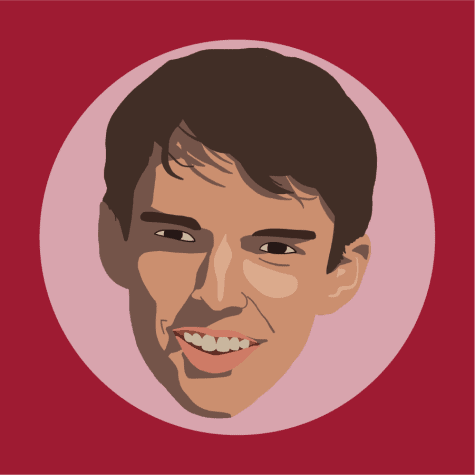 More stories from Zach Johnson | @ZachJohnsonCW
As the Jan. 26 application deadline approaches, three candidates seek election for Tuscaloosa's next mayor: Martin Houston, pastor and former UA football player; Serena Fortenberry, UA professor and community activist; and Walt Maddox, Tuscaloosa's mayor since 2005. 
Martin Houston
Houston is a native of Centre, Alabama. He is a radio show host at "The Tide 100.9," a pastor at Harvest Church and the senior director of membership growth for a local insurance agency.
The hallmarks of the Houston campaign are The Game Plan and a process he calls "TRUTH," an acronym for trust, respect, unity, transparency and help. 
Houston emphasized an open-door policy and accessibility to "all people of Tuscaloosa, not just a favored few." 
"We all know we have potential in this city, and it's time for us to raise the bar. It's time to take [Tuscaloosa] from a good city to a great city," Houston said at his campaign kickoff event on Jan. 14. 
Houston was a member of the Crimson Tide's 1992 national championship team. Gene Stallings, Houston's former coach, no longer lives in Tuscaloosa but flew in from Texas to endorse Houston's mayoral campaign. 
Serena Fortenberry
Fortenberry has been a faculty member in UA's Department of English for more than a decade and a Tuscaloosa resident for more than 20 years. 
She was a board member of Tuscaloosa Neighbors Together, a community advocacy group, but resigned from the board to run for mayor. 
Since moving to Tuscaloosa in 1998, Fortenberry has organized multiple community groups, including the Newton Neighborhood Organization and the District 1 Information Page on Facebook. 
"It is clear to me that we have major deficiencies when it comes to planning, specifically in three key areas: projects, finances, and city planning," a statement on her campaign page said. 
She advocates for raising material and design standards, coordinating infrastructure development, eliminating waste and reducing city debt. 
Fortenberry is concerned about the lack of transparency in Tuscaloosa city government. 
"I have serious doubts about the legality of how public meetings are being managed," a statement on Fortenberry's campaign page said. "We have a city hall that is operating largely in secret while we the people pay for it all." 
Walt Maddox
The two challengers face Maddox, who is seeking his fifth reelection. 
Since his first reelection campaign in 2009, Maddox has been challenged once and received nearly 90% of votes in that election.
In 2018, he lost a Democratic bid for governor against Kay Ivey. 
Maddox is a senior fellow with the Program on Crisis Leadership at Harvard University's Kennedy School of Government for his handling of the 2011 tornado that caused $927 million in damage to the city. 
The Maddox administration introduced Elevate Tuscaloosa, a half-billion dollar program to invest in the city's future, including a public transit program, a Pre-K initiative and the Saban Center, an interactive learning center supported by Nick and Terry Saban. 
Municipal elections will take place on March 2.