Student learns to walk again after tornado injury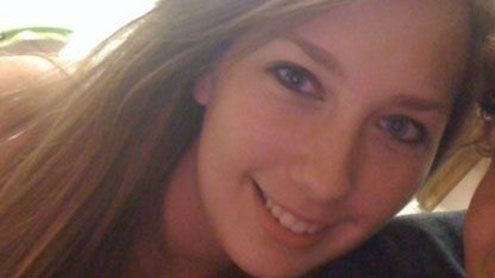 After suffering a spinal cord injury during the tornado that hit Tuscaloosa on April 27, UA junior Chelsea Thrash is getting back in full physical form and learning to walk again.
Thrash was at Charleston Square Apartments when the EF-4 tornado was pummeling through the city.
"We had tornado warnings all that week, so I didn't think much of the April 27 one," Thrash said. "I thought, 'OK, I'll go to the bathroom.'"
Then she saw the door of the apartment fly off. The next thing she remembers is waking up in the courtyard of the apartment complex and not being able to feel her legs.
First responder Derek DeBruin and his wife Sarah found Thrash lying in the courtyard, receiving assistance from Mayer Electric workers. After placing Thrash on a makeshift stretcher made from a table, they began walking to the triage before a man in a pick-up truck stopped to help.
"These are the people who pretty much saved my life before I got to the hospital," Thrash said. "I wish I knew who the man in the pick-up truck was so I could thank him."
Thrash left the triage by ambulance for DCH hospital, where she was diagnosed with a shattered vertebrae and an unprotected spine that was out of place.
She was taken to the UAB hospital and endured 12 hours of surgery before being placed in the Intensive Care Unit.
Since the surgery, after spending 36 days in the hospital, Thrash's days have included rehabilitation and therapy. She is currently doing rehab sessions at the UAB Spain Rehab Center, where she is making progress towards walking without assistance and is set to begin full therapy sessions soon.
Thrash's mother Kelle Thrash said Chelsea is doing extremely well and is only weaker on her left side.
Chelsea Thrash has been considered an inspiration to many because of her positive attitude and outlook, including members of her sorority, Gamma Phi Beta.
"Chelsea is an amazing, inspiring young woman who has inspired her sisters not only from the moment we learned of her life-altering injuries, but from the minute she pledged herself a sister of Gamma Phi Beta," said Lauren Whitten, president of the sorority. "Chelsea has bounced back, but until the day she is able to join us again, chatting during chapter or hanging out in our chapter house, she will be flooded with messages of inspiration and encouragement from her sisters and continue to be an inspiration to us all."
Kelle Thrash said Gamma Phi Beta, the University and many other people have provided assistance to Chelsea and her family financially and emotionally.
"Everybody has been so supportive – all of her friends, her professors, and the university have been extremely supportive," Kelle Thrash said. "We are so thankful and appreciative for that. It's overwhelming. We feel so blessed."
The UA Acts of Kindness relief fund has helped the Thrash family. The Chelsea Thrash Medical Relief Fund was set up at Wells Fargo Bank to help the family with medical bills and costs. The relief fund has a Facebook page for all interested donors.
On healthblog.ua.edu, Sarah DeBruin praised Chelsea Thrash's strength, character and bravery when they encountered her the day of the tornado.
Chelsea Thrash said she looks forward to returning to school in the fall and having another great year at the Capstone.
"I thank everybody for their support and their prayers, because they've been heard, and they've been granted," she said. "I'm really excited to get back."
CBS News will feature Thrash's story after filming her through her recovery process.
"I feel so completely blessed," Kelle Thrash said. "I've got a very special kid here. She was saved for some particular reason, and I can't help but just thank God for that and praise him for being there for us and for saving her, and I know that he's got wonderful plans made for her because she's such an awesome kid.