Organizations wrap up block seating presentations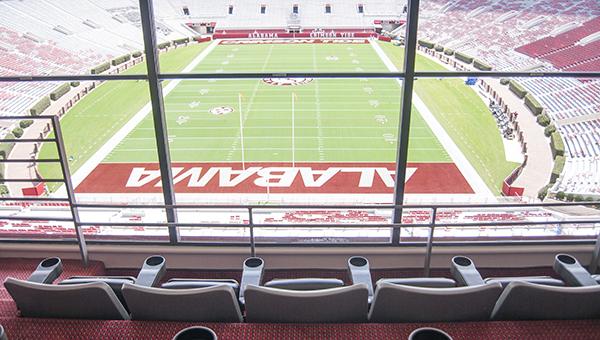 Last week, eligible student organizations gave their presentations to the SGA Board of Governors who will then decide their fate on block seating based on rules.  A total of 48 organizations applied and made presentations each hoping that their group would not be one of the few left out. 
The Board of Governors is made up of 9 voting members and 1 non-voting member.  The 9 voting members are selected by a 5-member committee, which is chosen by the SGA Advisor and the VP of Student Affairs.  The non-voting member is chosen by the Chief Justice.
Throughout the week, the selected members of the BOG heard the presentations from Greek and non-Greek organizations alike. The presentations are designed for organizations to show off their community leadership, achievements, philanthropy, and academic prestige. After they conclude, each of the judges assigns the group a score which becomes a part of a calculated average.
This average serves as 50 percent of an organization's final evaluation score. The other 50 percent comes from the organization's submitted GPA. 
The BOG carefully calculates the grade point average of each organization. Scoring works as follows:
Organizations send in a list of members with their campus-wide identification number (CWID), which serves as their official roster
An organization is eligible for 1.5 times as many seats as names they submit
The GPA of members whose names were sent in will be averaged for the organization's final GPA.
The SGA Advisor is then in charge of working with Gameday Partners to rank and assign seats to the organizations based on the final evaluation scores.
Such a drastic change to the selection process for organizational seating is due to the SGA's desire for a more equal opportunity for all organizations on campus.
"The process allows organizations of all types a more equal opportunity to demonstrate why their group should be allotted organizational seating," SGA Director of Media Relations Sara Oswalt said. "Overall, I would say people are excited about the new process."
The new rules have a strict timeline for selection, stating that the map for Student Organizational Seating will be released "no later than seven calendar days prior to the first home football game." For the 2016 football season, that date is Sept. 3 – one week before the Crimson Tide take the field against Western Kentucky.
But seating is not guaranteed to clubs throughout the season. Organizations can lose their block seating due to conduct violations or not filling up their seats.