UA professor involved in Texas Tech Title IX investigation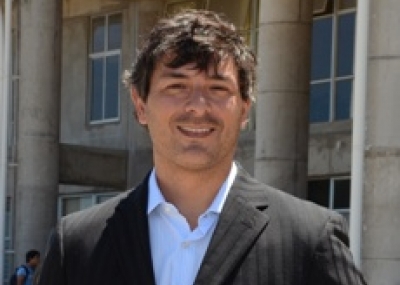 UA professor Franco Parisi is now at the center of a Title IX investigation launched against Lance Nail, a former dean of the Rawls College of Business at Texas Tech University, according to a report from TV station KCBD in Lubbock, Texas.
The investigation comes as a result of allegations stating that Nail knew about and hid multiple incidences of sexual harassment committed by Parisi, who served as a visiting International Scholar from Chile in 2014. Parisi is now a professor of finance at The University of Alabama.
The report from KCBD states that the investigation details multiple complaints about Parisi's behavior during his time at Texas Tech, including "inappropriate and offensive references to and about women" and subjecting a female student to a "hostile learning environment" while on a Rawls Business Leadership Program trip to Chile, Parisi's home country.
The Title IX report states that, "not only was Dr. Nail the only person with full knowledge of Dr. Parisi's behavior, but he was also the Dean of the College and as such, the person who was responsible for making decisions about whether it was appropriate for Dr. Parisi to be on the trip. He failed in this responsibility."
The report also states that Nail went on to refer other universities to Parisi, including The University of Alabama.
It is unknown at the time of publication whether or not The University of Alabama was notified of Parisi's previous behavior before he was hired in 2015.
The Crimson White has reached out to University Relations for comment and has received no response at the time of publication. This story will be updated as more information becomes available.
UPDATE (5:43 p.m., 6/7/16):
Chris Bryant, interim director of media relations, said Parisi is on a one-year appointment at the University that ends August 15, and he is not teaching this summer.
"We are not going to comment any further since this is a personnel matter," Bryant said.
UPDATE (10:11 a.m., 6/8/16)
Chris Cook, managing director of the Office of Communications and Marketing at Texas Tech, said The University of Alabama may have been notified of Parisi's behavior prior to his start date in Fall 2015.
"We believe there was communication to parties at the University of Alabama during early summer in 2015," Cook said in an emailed statement.
UA media relations has declined to comment further.
UPDATE (11:14 a.m., 6/9/16)
At least one UA faculty member was aware of Parisi's behavior prior to his arrival at The University of Alabama.
According to the information disclosed in Nail's response to the report, a text exchange between Nail and Matthew Holt, department chair for the Department of Economics, Finance and Legal Studies, mentioned Parisi's situation at Texas Tech.
In the exchange, Nail told Holt that Parisi had not been allowed to return to the Texas Tech campus following the Chile study abroad trip, which Nail called Holt about sometime prior to the text exchange. Nail then said that Parisi is "very flirtatious with the ladies" and that Holt would need to "keep a close eye on him to make sure there are no Title IX issues."
Chris Bryant, interim director of media relations, said Holt has recently stepped down as department head.
"With a new dean coming July 1, there will likely be some administrative changes taking place in Culverhouse College of Commerce," Bryant said in a statement. "In early May, Dr. Holt was offered another administrative position within Culverhouse."
University Relations has not provided a specific cause for Holt's transition at the time of publication.