Tuscaloosa area under tornado watch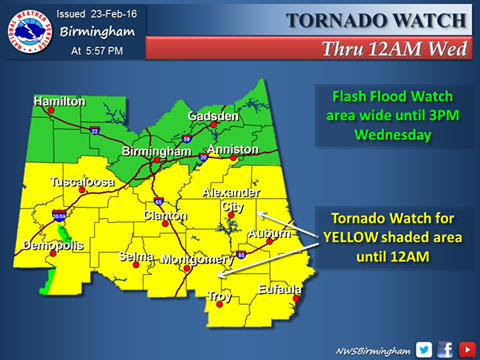 UPDATED: 6 p.m. 02/23/16
The Tuscaloosa area is under a tornado watch until midnight tonight, alongside flash flood watches and wind advisories, according to the National Weather Service in Birmingham.
Tuscaloosa is potentially at risk for thunder storms, straight line winds, tornados and hail as a storm line passes through the South tonight.
The University cancelled classes effective 6:30 p.m. tonight.
For a list of what to do in case of severe weather, check here.