Film Festivals give audiences preview for Oscar Race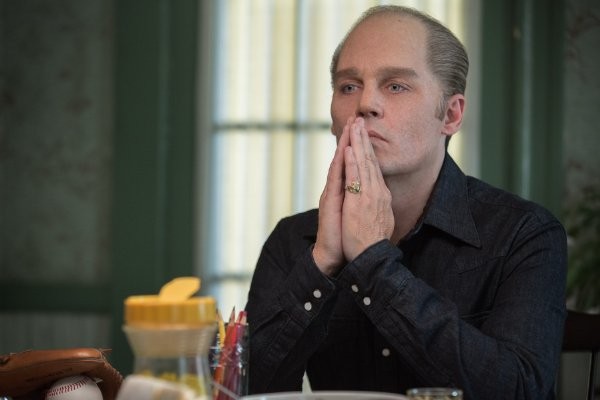 As September begins, the first rumblings of awards season begin to appear, and some of the year's most intriguing films begin to enter the public eye through film festivals. With the Telluride Film Festival taking place over Labor Day weekend, Venice set to close on Sept. 12 after opening on Sept. 2, Toronto and New York fests set to begin later this month and London to follow in October, some of the year's Oscar contenders have already screened, ramping up anticipation for their releases even higher. Here are several films that have already screened that may provide audiences with intriguing offerings as the film year enters its final months. 
"Beasts of No Nation" (Venice, Telluride, Toronto, London)
After premiering to acclaim at Venice and immediately heading to Telluride – where it received more raves – Cary Fukunaga's drama is poised to be one of the most challenging and impactful films of the fall. Starring newcomer Abraham Attah as Agu, a young boy forced to become a child soldier in a war-torn African country, Fukunaga's film is adapted from Uzodinma Iweala's novel. Attah has earned raves for his lead turn, while Idris Elba – who co-stars as Agu's commander – has blazed into the Best Supporting Actor conversation. Distributed by Netflix and set to screen at Toronto and London, "Beasts of No Nation" is due to open in limited release and Netflix on Oct. 16. 
"Black Mass" (Venice, Telluride, Toronto, London)
Johnny Depp has become one of Hollywood's most chameleonic actors, with his resume ranging from "Ed Wood" to "Pirates of the Caribbean." However, eight years after his last Oscar nomination (for "Sweeney Todd" in 2007), he's launched himself back into the conversation with his performance as Boston gangster James "Whitey" Bulger in Scott Cooper's crime drama "Black Mass." While his performance has proven the most buzzed-about, his supporting cast – including Joel Edgerton, Benedict Cumberbatch and Dakota Johnson – has also garnered its fair share of acclaim. Set for special screenings at Toronto and London after visiting Venice and Telluride, "Black Mass" opens in theaters on Sept. 18. 
"The Danish Girl" (Venice, Toronto)
Just a year after winning his first Oscar for playing Stephen Hawking in "The Theory of Everything," Eddie Redmayne seems to be back in the hunt for the Best Actor Oscar once again. Reuniting with his "Les Misérables" director Tom Hooper, Redmayne plays transgender woman Lili Elbe, a painter in 1920s Copenhagen who became one of the first recipients of sex reassignment surgery. While the film's overall notices landed all over the spectrum from positive to negative, its trailer looks absolutely beautiful, and stars Redmayne and Alicia Vikander (as Lili's wife, Gerda) have been catapulted into Oscar contention. Set to screen in Toronto, "The Danish Girl" opens in limited release on Nov. 27, before expanding wide in December. 
"Spotlight" (Venice, Telluride, Toronto)
One of the most widely well-liked films from both Venice and Telluride was Tom McCarthy's "Spotlight," a journalism drama about a team of Boston Globe reporters who uncover a scandal of child molestation and conspiracy with the city's Catholic Archdiocese. Just a year after his film "The Cobbler" flopped at Toronto and received widely negative reviews, McCarthy seems to have redeemed himself, with comparisons being made to "All the President's Men" and "The Insider." Its ensemble cast includes Mark Ruffalo, Michael Keaton, Rachel McAdams, Liev Schreiber, John Slattery, Billy Crudup and Stanley Tucci. Keaton in particular has been singled out for Oscar contention. After screening at Toronto, "Spotlight" opens in limited release on Nov. 6. 
"Steve Jobs" (Telluride, New York, London)
One of the most anticipated films of the year, "Steve Jobs" was initially known to be the centerpiece screening at the New York Film Festival and a gala screening at London. Suspicions were confirmed, however, when the film premiered at Telluride, complete with a tribute to its director, Danny Boyle ("Slumdog Millionaire," "127 Hours"). Widely acclaimed upon its first screening, the film has been lauded for its style and structure, as it's composed of essentially three scenes and jam-packed with dialogue from screenwriter Aaron Sorkin ("The Social Network," TV's "The West Wing"). Starring Michael Fassbender (now, apparently, the Best Actor frontrunner) as Jobs with Kate Winslet (as Joanna Hoffman, a member of the original Macintosh and NeXT teams), Seth Rogen (as Steve Wozniak) and Jeff Daniels (as Apple CEO John Sculley) in supporting roles, Boyle's film has easily become one of the most anticipated films for the rest of the year.