Crimson Tide teams finish seasons with success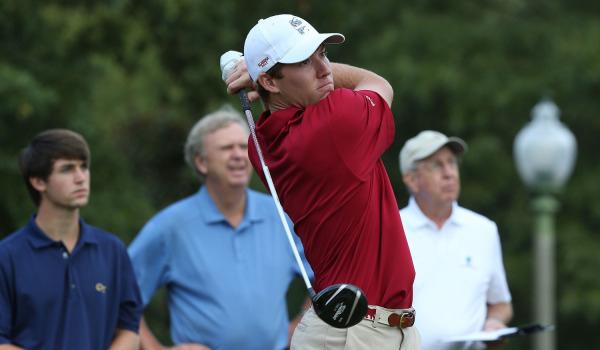 As spring sports seasons wind to a close, take a look at where three Alabama athletics teams stand. While gymnastics has closed out its run, the women's tennis and men's golf teams have finished SEC tournaments and are looking forward.
Gymnastics: The Alabama gymnastics team finished the season in fourth place at the NCAA Championships on Saturday. With that, the Crimson Tide became the only team in the nation to finish in the top four nationally for the last seven years in a row. On Sunday, senior Kayla Williams took third on vault in the individual championships, while sophomore Katie Bailey took fifth on the uneven bars. In Dana Duckworth's first year as head coach, the team also won NCAA Regional and SEC titles. 
Women's tennis: The No. 13 women's team fell 4-0 to Vanderbilt in the quarterfinals of the SEC Tournament. The team opened the tournament with a 4-0 win over Auburn, but after the Vanderbilt took the doubles point in the Crimson Tide's second match, Alabama could not keep the momentum from its earlier win and suffered its first shutout of the season. With the loss, the Crimson Tide holds a 17-7 record and is 9-6 against conference opponents. NCAA Regional rounds will begin May 8. 
Men's golf: Despite leading after 36 holes of the SEC Championship, the No. 25 men's golf team finished Sunday's final round tied for fourth overall with a team score of 7-under par 833 (269-274-290), falling short of the team's fourth-straight conference title. Sophomore Robby Shelton led the Crimson Tide and placed third overall for a second consecutive year at the championship. This year, he carded a 6-under par 204 (65-65-74) in his ninth top-10 finish. NCAA Regionals will begin May 14.