Students explore facets of identity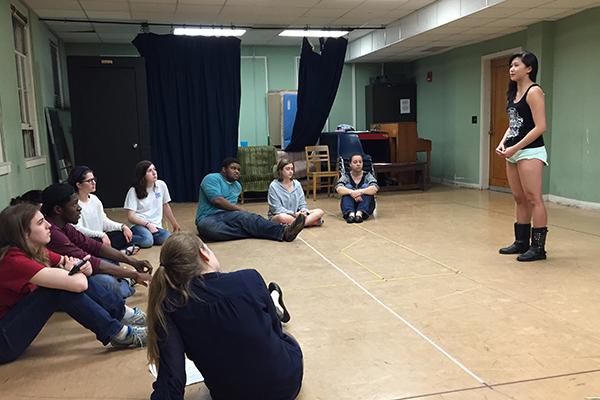 Jason Arterburn, a senior majoring in interdisciplinary studies, helped bring Me Too Monologues to the University after seeing a friend at Duke post about the event. Arterburn hopes Me Too Monologues will present a neutral space for exploration into the delicate territory of 
identity, he said.
"It's the idea that people's stories will be elevated and presented in a very vulnerable way," Arterburn said. "Everybody knows that these stories are from the UA community, but no one has to come out and share them personally and face
that vulnerability."
Caroline Bechtel, a senior majoring in operations management, is the assistant producer of Me Too Monologues. After Arterburn approached Bechtel about bringing Me Too Monologues to The University of Alabama, they began working with other organizations on campus, including Creative Campus and Blend, to get a 
collaborative grant for 
the project.
"Having been on this campus for four years, I know that a lot of students feel alone," Betchel said. "Me Too Monologues is about showing students that they're not alone in this process and that things will get better."
Issues of identity are not often probed on campus due to strong historical and political legacies, Arterburn said.
"Identity is something much more complex than what we allow it to be at sometimes," he said. "We ignore the intersectionality of it, and many students lack the language or framework to express these nuanced parts of 
their identity."
Bringing highly personal and emotional monologues to life can be a daunting task for performers. Maria O'Keefe, a senior majoring in history, had never acted before auditioning for Me Too Monologues, but was drawn to the challenge, she said.
O'Keefe said she felt she needed to perform her chosen 
monologue because of the topic.
"I felt that connection, and I have to give it my all because these are someone else's words, and you want to do them justice," 
O'Keefe said.
The second part of Me Too Monologues is a talk-back dialogue portion, where the actors and production staff will engage in peer-to-peer discussion with the audience about any issues or ideas raised during the show. Arterburn said that the talk back session will be organic 
and audience-led.
Arterburn, Bechtel and O'Keefe all said the primary goal of Me Too Monologues is to instill a sense of community at the University, and to remind people that they are not alone. Bechtel said she believes it is important for students to hear about what other people on this campus are experiencing, especially considering it might be their friend or classmate who wrote the monologue being performed.
"These monologues are real," she said. "They're not a fake show put on by adults trying to tell 
students how they feel."
Me Too Monologues will take place in the Ferguson Theater on Wednesday at 7 p.m. For more information about the event, visit sodel.org/metoo or visit the event page on Facebook.