UA women's tennis hosts Mal Moore Invitational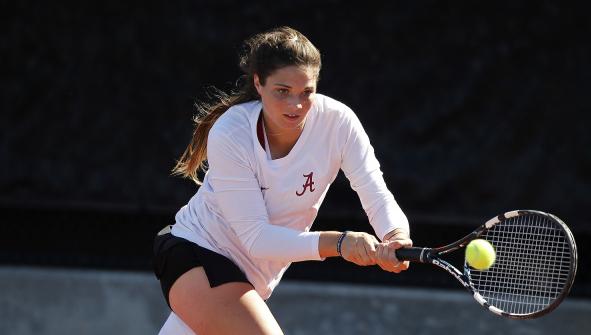 All of that is in the past as the team, ranked eighth in pre-season polls, prepares to kick off spring competition. The Crimson Tide opens play this weekend when it hosts Florida State, Georgia Tech and Northwestern in the Mal 
Moore Invitational.
For Routliffe, though last spring was full of great memories, she said the time has come to put it in the back of her mind and focus on this year.
"I think the challenge is trying to realize that it's over and done with, even though it was probably the greatest moment of my life," she said of her national championship victory. "I'll always remember it, but it's a new season now, and I have to focus on playing the best doubles that I can and the best singles that I can and being the best teammate for the team."
The focus on being the best possible teammate has become an integral part of Alabama's identity as a program, Routliffe said, as it has earned the reputation of being family, rather than simply a 
tennis team.
"We talk all the time about becoming closer as a team and playing more together because that helps," she said. "Our program is really known for that, for being a family, so I would say that's our main goal. For doubles, it's being aggressive, we always say try to be the most aggressive team on the doubles court. We all try to be the loudest out there as well."
This year's squad is led by captains Luicelena Perez and Emily Zabor, both of whom coach Jenny Mainz said have filled the role excellently, encompassing her motto for the season, "Do your job."
"I think they've really embraced the role as captain, and they both realize that the best leadership comes from within," she said. "They've both really risen to 
the occasion."
The team enters the spring off a mixed-result fall season, which Mainz said started slowly before finding its footing at the end with the Roberta Alison Fall Classic.
"There were probably several different contributing factors, but we started slow in the fall, and maybe just weren't completely prepared for it, and maybe not being excited about it," Mainz said. "However, that all being said, I was very encouraged with the last part of our 
fall season."