Poehler's interactive autobiography goes beyond typical life lessons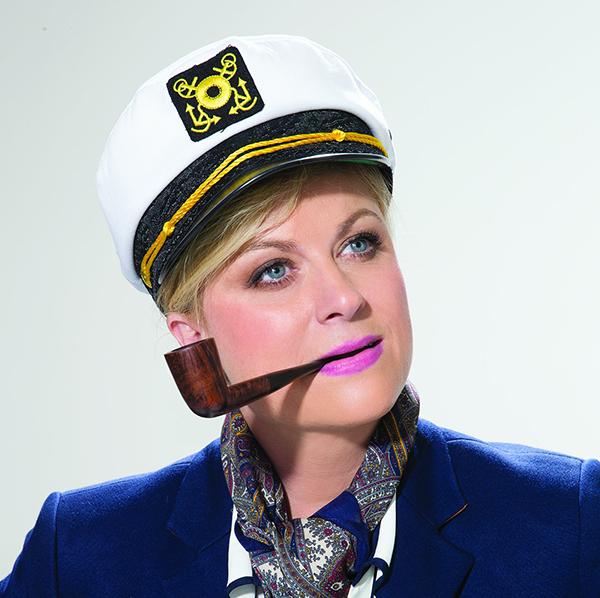 The book is more like an interactive scrapbook, including a section for the reader to write his or her own story in the middle of the book. From beginning to the end, "Yes Please" is genuine, straight Poehler. Its organization isn't distractingly chronological, with tidbits of early life followed by dramatic lessons learned later like most biographies. Sections are divided by their own double-page spreads with Poehler dressed as an old woman, an '80s woman donned in workout clothes complete with leg warmers and as a man (including her own beard) smelling a rose and looking mighty creepy. She keeps "Yes Please" fluid in movement as she touches base on her career as a comic, her opinions on entitled old rich men, motherhood, what she learned on mushrooms and ways to make apologies. The tone is refreshing and the book's sections are an indication of Poehler's engaging voice.
The preface of "Yes Please" is Poehler whining about how hard it is to write a book, which isn't as annoying as it seems. She immediately presents herself not as a successful comedian or actress, but as a lady who has figured out "everyone lies about writing." She's no longer someone the reader doesn't know. She's Amy, who happens to be apologizing for her "self-indulgent preface." Poehler calls herself out on many of her techniques to making her story sound better. While it's obvious she's doing it to downplay her whining about writing or her past decisions about drunk driving, her acts of humility don't scream at the audience for attention.
Leaving the whining behind, the reader is then introduced to "Instructions on How to Use This Book." Apparently, the reader isn't just supposed to read it. This becomes more evident as she explains the title and describes how she's laid out the format of "Yes Please." Say Whatever You Want, Do Whatever You Like and Be Whoever You Are are parts one, two and three, respectively. Poehler has bits of advice and essays through each part, but she doesn't focus on her grandfather's death or her divorce. Instead she hones in on how to conduct a career as if it were "a bad boyfriend" and how to "talk to yourself like you're 90."
Poehler's voice stays tenacious throughout the book. She throws in "positive ways you can scare yourself and feel alive" – a few are telling only the truth for a week or jumping out of a plane – while connecting it with new title suggestions for "Human Centipede 4."
Opening "Yes Please" is actually more like walking down a New York sidewalk with the tiny comedian as she debriefs you on all she's learned in her life so far. The reader is just trying to keep up with her pace. Imagine Amy Poehler as a speed walker – because she has things to do.