Tailgating fan favorite for games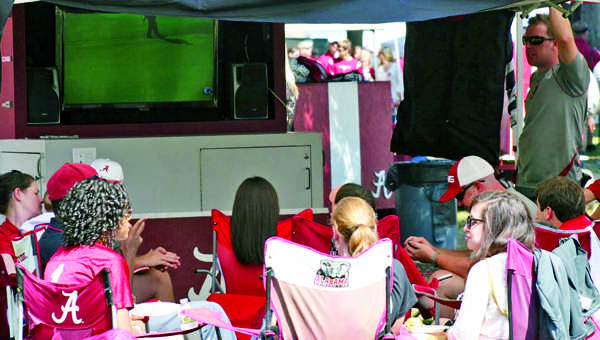 Football season is in full swing after the Crimson Tide's first home game, and the tailgating environment amplifies the zeal many feel for the Crimson Tide.
Stony Henry, a resident of Northport and self-proclaimed lifelong Alabama fan, said though the game remains the same, tailgating is the main change he's observed over the 21 years he's been tailgating on the Quad.
"It's multiplied by 10," Henry said. "There's more fans, so there's more tailgate."
The tailgating atmosphere is an aspect of student life on campus many cherish.
"It's just the culture here, and it's what I love about Bama," Katherine Dassenko, a sophomore majoring in communications, said. "Even if I couldn't get a ticket, I have the tailgating to look forward to."
Katelyn Senkus, the Honors College Assembly athletic director, heads the committee that organizes the Honors tailgates.
"Gameday brings people from all over the state together who seemingly have nothing in common but a love for football and UA spirit," Senkus said. "Similarly, Honors attracts people who have little in common except for a passion for learning and making a difference. Few things bring people together like food, and bonding before a game creates this really positive culture where we can take a break from the busy school week and celebrate each other and the UA community."