No starting QB named after FAU game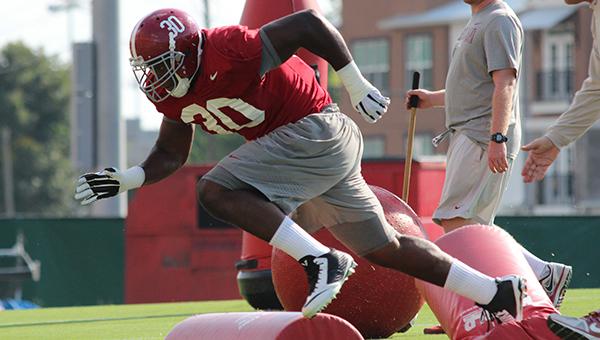 "The quarterback situation is no different than it was before," Saban said. "Both guys are working to improve. We need them both to improve. At this point, our focus needs to be on trying to help both of those guys to play better."
Both quarterbacks played against FAU, with Blake Sims making his second consecutive start. Sims finished the game 12-of-14 with 214 yards passing and two touchdowns. Coker came in after Alabama was up by three touchdowns in the first half. Coker finished the game going 15-of-24 with 202 yards and a touchdown.
"We have to make the decisions based on winning with our coaches, our players and our team so that we're going to put them in the best position to have the best chance to be successful," Saban said. "It doesn't have to be about 'this guy's the starter' or 'this guy's this.' The focus is how do we get all the players better, and that's what we're trying to do at the quarterback position and every other position on our team."
Saban did not say who would start or if both quarterbacks would play against Southern Mississippi 
on Saturday.
DePriest returns to defense
A week after giving up 23 points and nearly 400 yards, the Alabama defense held FAU to zero points and just 145 yards. The defense was strengthened by the return of senior linebacker 
Trey DePriest.
"Trey DePriest played really well in the game and he has practiced well," Saban said. "Because of the time that he missed in practice when he was injured and in camp, we are trying to increase his reps and keep pushing him so that his conditioning level and ability to sustain is what it needs to be down 
the road."
DePriest had four tackles in his first game of the season after 
sitting out the opener against West Virginia because of a "minor NCAA infraction." DePriest's return to the lineup was a welcomed sight for his teammates, including linebacker 
Reggie Ragland.
"We finally got the leader of the defense back out there. He was lining everybody up where they are supposed to be lined up, so it was very relaxing."