New dance professor brings diverse styles to UA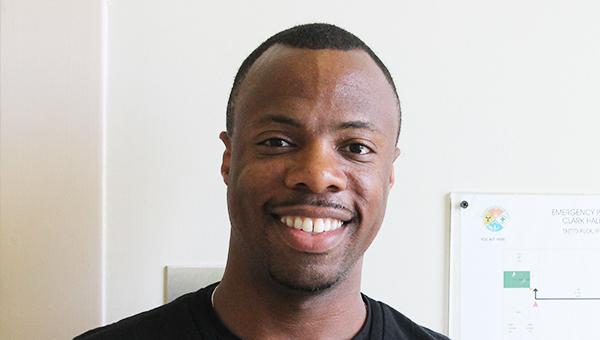 Jackson, a Jackson, Mississippi, native, is starting his first semester as a professor in the department of theatre and dance. Though his specialty is in jazz, he is able to bring a blend of modern, contemporary and classical styles to his choreography and classes.
Jackson said he was drawn to teach at the University because of the diversity, both cultural and technical, within the dance program. He said having a well-rounded, balanced repertoire of skills is vital for dance students.
"Having experience with ballet, modern and jazz equally is hugely important for dancers as they pursue professional careers," he said.
Sarah Barry, an associate professor in the department of theatre and dance, said Jackson's expansive repertoire of skills and styles is exactly what inspired the department to hire him.
"Our program emphasizes multiple styles and a well-rounded experience," Barry said. "We needed someone who could teach jazz, but we also needed someone who was familiar with the classical jazz and also could teach more ?contemporary styles."
Grace Kurosaka, a sophomore majoring in dance, said being in Jackson's class is a comfortable experience.
"It's a good environment to be in," she said. "It doesn't feel like an audition like some other dance classes do."
Jackson said he is very excited to join the department's team.
"I'm very ecstatic to be here. It's a huge opportunity," Jackson said. "Everything that I envisioned for my career, I think I'm going to get it here."