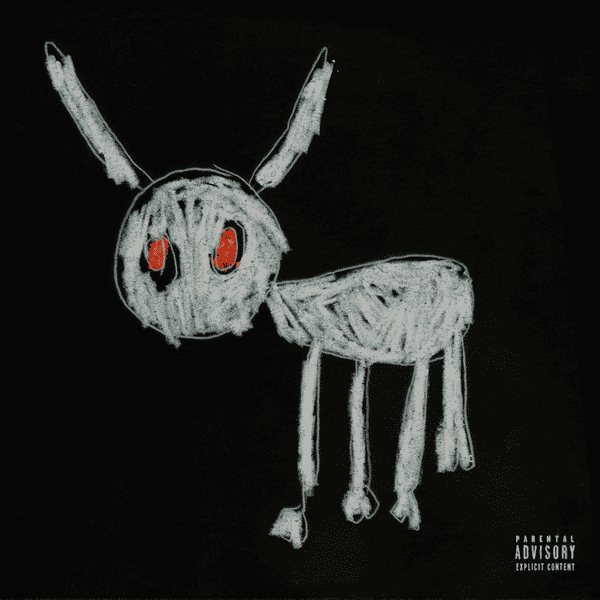 It has been nearly a month since ubiquitous megastar Drake released his eighth studio album, "For All the Dogs" — a star-studded affair with features from the likes of Bad Bunny, J. Cole and SZA. The LP perfectly encapsulates what Drake has become over the last five or so years: music's King Midas. 
Drake's hitmaking ability is undeniable. At this point, every time his voice is heard on a song, it is guaranteed to see success on the Billboard charts — everything Drake touches turns to gold. However, this has come at the unfortunate expense of his artistic integrity.
When any song you release is guaranteed to perform well merely by the virtue of it being your song, why put in the extra effort of ensuring that it is of the highest quality? This seems to have become Drake's motto as "For All the Dogs" marks his fourth solo studio album in six years that contains over 20 songs. 
Drake has never shied away from making longer albums, but this latest release still marks an increasingly bloated output when compared with more manageable projects like 2013's "Nothing Was the Same" — an album with 15 songs and far more critical and popular acclaim than his recent work. 
It should be clear where Drake sides on the quantity vs. quality debate.
The shame is, Drake has become one of modern music's largest icons for good reason. The man can make incredible songs that maintain mainstream appeal; he is the king of pop rap. This is clear on "For All the Dogs," where tracks including "Virginia Beach," "Fear of Heights" and "8am in Charlotte" showcase Drake's lyrical wit and charismatic delivery over an exciting variety of production. 
So, why place these songs alongside the vapid, and seemingly improvised, "Slime You Out" or other decidedly clownish tracks like "BBL Love (Interlude)" and "Gently"? Well, on the other hand, why not? 
If Drake measures his artistic success by streaming data, there is never a reason for him to exclude these lesser songs from his projects. His unfathomably large fan base will play them, even if they are critically panned. 
On top of this, Drake's gravity within the music industry is nearly unmatched. He can get SZA and Bad Bunny to appear on even his weakest songs, because they, too, know that it will succeed regardless — and you cannot blame them for wanting a song with an artist of Drake's magnitude. 
Unfortunately, this seems to only lead Drake to buy further into his own hype and either believe he has perfected the musical craft, or simply lose any reason to care otherwise. 
Cut "For All the Dogs" in half, leaving its streaming fodder, half-baked ideas and blubbery skits and interludes on the cutting room floor, and you have what I believe is a genuinely strong Drake album that could rival his best work from recent years. 
It is just unfortunate that that is not the album Drake delivered. The one he delivered does contain these inadequacies, and even if you skip them or remove them from your playlist, you cannot ignore the fact that Drake did indeed see these songs as fit for release. 
In my view, this only works to squander what could have been an impressive artistic legacy. If you took every obvious throwaway out of Drake's discography (his recent output in particular), you would still be left with a long list of songs, and a much more consistent, cohesive and engaging list. 
Just because Drake can turn anything into gold doesn't mean he should. By diluting his albums with low-effort filler, he devalues his own artistic currency and leaves behind an increasingly bloated musical legacy. "For All the Dogs" has a good album somewhere inside of it. Unfortunately, that just isn't the album we got. 
As long as Drake continues to break records with unkempt tracklists and subpar songs, there seems to be little reason for him to release something of more consistent quality in the future.