Meet the seniors who designed these runway-ready collections
Who needs New York Fashion Week when you have UA's design showcase?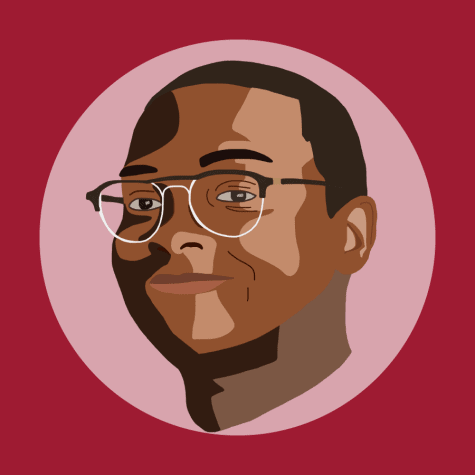 More stories from Jeffrey Kelly | @jeffkellyjr
As New York Fashion Week drew to a close on Feb. 18, editors, buyers and fashion fans got to see firsthand how the fashion industry had adjusted to the pandemic. 
According to an article by CNN, designers had opted for more creative presentations of their work for this year's festivities, like short films in place of live shows.  
At The University of Alabama, the senior apparel and textiles majors did the same during their yearly "Fashion for Life" Senior Apparel Design Showcase in December.  
In past years, students were able to show their work to a lively crowd of fashion fans, friends and family in the Ferguson Student Center's Ballroom. But this year, due to the pandemic, the College of Human Environmental Sciences decided to release short videos of each students' work.
In the videos, the models strutted across the Alabama Museum of Natural History's "Grand Gallery," showcasing the twelve students' collections under a large dinosaur skeleton and golden light, which cast hauntingly elegant shadows across the space.  
"When we realized the show had to be digital to adhere to social distancing protocols, we wanted to show the collections against a more compelling background," said Brian Taylor, a clothing, textiles and interior design instructor. "The museum provided a unique experience for this group and was the perfect location to showcase the students' work for a digital exhibition of their collections." 
Even though the recently graduated apparel and textiles majors weren't able to show their work in front of a live audience, they were excited to showcase what they'd been working on in this new location.  
Angelina Kim, an alumnus designer, said she got chills when she saw her traditional Korean clothing collection with a modern twist hit the runway. 
"I felt such a big accomplishment," she said. "I've never done a collection or any kind of fashion show, and it was really unique to do it in the museum."  
Last year, Kim said she had the chance to walk the design showcase in the Ferguson Student Center's Ballroom. This new location felt completely different – and not just because there wasn't an audience.
"It really felt like I was actually doing New York Fashion Week," Kim said. "I think it gives a really good idea of what we might expect in the real world." 
Kate Floyd, another alumnus designer, shared this sentiment and said she hoped the museum would be the permanent location for the exhibition. 
Although the designers were captivated by this new location and could see their work glamorously prowl, the museum was the main attraction. 
"It was surreal and almost bittersweet," said Jacob Brosky, an alumnus designer. 
The designers spent months working on their collections, fine-tuning each piece to match their vision, and for Brosky, finally being able to see his Kentucky Derby and track-and-field inspired collection come to life was the "last hurrah" to mark the end of his college career. 
Celebration resounded throughout the museum as all the designers reveled in the fruits of their arduous labor.  
"There's a lot of trial and error in fashion," Brosky said, noting that it's rare that designers create perfect form-fitting garments the first time around, so designers must be adaptable. "There's a whole lot of failures that people don't see, but that's what makes those looks that walk down the runway and look so good."
Along with trial and error to get those form-fitting, breathtaking garments, there's a process that might seem effortless to all but the designer. 
"I don't think people realize what all of us have to do," Floyd said. "The amount of time that all of us put in is admirable. I'm so proud and amazed at what my classmates can do as well, and it's just a lot of work, but it pays off so much in the end, and we have great instructors to thank for all of that." 
Pieces of Home
For these designers, each garment was more than a hemmed piece of fabric flowing effortlessly on a model's body; their collections embodied pieces of the designers' identities. 
For Kim, her collection "Back to Life" was about preserving a part of her Korean culture. 
She said although she had spent most of her life in America, she still has Korean roots, and with her collection, she wanted to celebrate and bring awareness to Korean culture. 
Along with the extensive research for her collection, Kim was inspired by traditional Korean clothing and minhwa, traditional Korean paintings. 
"We still wear [traditional Korean clothing] to this day for special occasions, but it's not really like everyday wear, and I wanted to bring that to life and give it a modern twist so it could be worn more regularly than it already is," Kim said. 
She said she hoped her collection also inspired other people to be proud of their culture and where they are from. 
Inspiration for Brosky's collection "Thoroughbred Racing" was also spurred by the culture of his home.
"I grew up in Louisville, Kentucky and one of the things that's really big there at least on a national scale is the Kentucky Derby," Brosky said. 
He recalled the days of being dropped off by his parents and running around the end field while admiring the color and celebrities' fashion at the derby. He took that inspiration and blended it with his professional passion for activewear to create an intricate, sleek and ergonomic collection. 
Yet, while inspiration struck quickly for some in a pandemic, inspiration was hard to come by for others. 
Floyd said after the pandemic hit for a while, her inspiration was sapped. Once she reconnected with nature on a road trip through several national parks, she found the focus of her collection, "Euphoria." 
"Nature has always been my biggest inspiration through everything I do," she said. "I just connect with nature the best."
To showcase that connection, Floyd created garments that embodied nature's fluidity while also addressing the "juxtaposition between minimalism and sophistication" with a 70s Halston flair. 
Against all odds, the students created garments that exuded color and passion throughout the museum. Their efforts filled their instructor with pride. 
"I was very pleased with this group of seniors for their perseverance during a challenging semester. Each worked extremely hard to execute their collections," Taylor said. "They go through a long process to create each design, and to see it all come together in the digital show was a proud moment."