Culture Pick: When cancel culture doesn't quite cancel everyone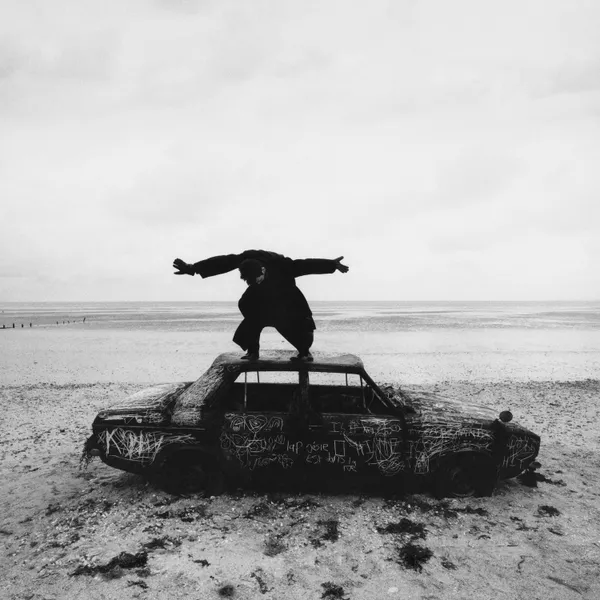 Another day, another way for Matty Healy, the lead singer of The 1975, to get cancelled. Healy has always had a controversial mouth, but with the skyrocketing success of his band's fifth studio album, "Being Funny in a Foreign Language," more heads are turning in the singer's direction, and not all with praise. 
The 1975 kicked off the "At Their Very Best World Tour" in October 2022, and it quickly became one of the most coveted tours for concertgoers. The band has been around for over ten years, debuting in 2012 with their self-titled album and the euphoric, chart-topping track "Robbers." While they have always had a decent following, it is because of the recent traction gained from TikTok and their sold-out world tour that they can thank for their advancements. Ironically, Healy's problematic behavior has also skyrocketed the popularity of the band in recent months.  
Healy has always had a relationship with controversy. Andrew Trendell wrote for NME online that, "Healy's Instagram stories have been awash with eyebrow-raising jokes, artful trolling of hardcore fans and explicit attempts to get cancelled."  
One of those attempts came in 2020 at the peak of racial unrest in the United States. Healy deactivated Twitter after being accused of using the death of George Floyd to promote one of his songs. The tweet read, "If you truly believe that 'ALL LIVES MATTER' you need to stop facilitating the end of black ones" with the link to the band's song "Love It If We Made It" attached. Healy faced heavy backlash from critics and fans alike, accusing him of using a tragedy to profit.  
Unfortunately, this is not the worst on the list of Healy's public transgressions. There has been a fit of many concerning actions by the singer on the UK leg of their world tour, one including a Nazi salute at their show in Liverpool while singing the lyrics "Thank you, Kanye, very cool."   
Accompanying that, his guitarist, Adam Hann, cut Healy off before he had a chance to make an offensive joke.  
"These guys can cut me off whenever they want. I don't think it is racist to say that," Healy said before the music to "It's Not Living (If It's Not with You)" began. Fans defended him, claiming that "it was a part of a bit and that he knew what he was doing."  
However, that seems to be the case in anything that Healy does; fans come to his aid, and his cancellation is, well, cancelled.   
Most recently, the front man found his way back on headlines when he appeared on a podcast called "The Adam Friedland Show." Healy appeared on the latest episode which aired on Feb. 10 with comedic hosts Friedland and Nick Mullen. On the show, Healy is heard mocking Chinese and Hawaiian accents, as well as the languages of Scottish and Japanese cultures, and making multiple derogatory remarks about women.  
At one point of the show, Healy's homophobia shone through when he began complaining about popstar Harry Styles and his choice of clothing. He accused Styles of "being given a pass for queerbaiting" and said, "I don't think the gays really like it. I think it's young girls who think it's a new thing and are like 'Oh my God.'"  
This came after Styles declined to be a guest at The 1975's show in London this past January, according to Healy. Mixed in with the multiple obscene comments on the podcast were an abundance of slurs, coming from the mouths of all that were involved in the show.  
This roused fans on Twitter, instantly adding to the already trending hashtag "Matty Healy Cancelled." Some fans were upset that the headlines were being made only after Styles was brought up into the conversation.  
"So, you can excuse antisemitism, but you draw the line at Matty saying something negative about Harry Styles?" one Twitter user wrote.  
The most jarring part of Healy and his relationship with cancel culture is that he is writing songs and giving speeches on stage that claim the exact opposite of what he tells the media. In The 1975's social anthem, "Love It If We Made It," Healy sings of injustices and tragedies that burden the world such as the refugee crisis and the Black Lives Matter Movement. He also references Colin Kaepernick taking a knee and former President Donald Trump's vulgar comments about women in recordings that were leaked in 2018.  
On stage, he preaches of ending toxic masculinity but immediately undoes it all by being immensely misogynistic and ignorant. The duality of Healy is alarming; on one hand he is spewing hateful remarks, while on the other, he is telling magazines that hatred is the downfall of art.  
"If you want good art and good [s***] then leave people alone, let them do their thing! Don't be racist and don't oppress women," he told NME in October 2022.  
The following for The 1975 is bigger than ever, earning recognition from Billboard and the Brit Awards alike, and yet Healy's mouth continues to be an afterthought for fans. The silence from Healy and the other members of The 1975 is perhaps the loudest part in this whole situation. There has been no statement or acknowledgement about the incident thus far, even after their acceptance of the Brit Award for Best Rock/Alternative Act. 
"The hate for Matty Healy must stay consistent for you guys to prove the point to him, y'all can't go back to supporting him tomorrow you have to actually stay upset to show that you care until he addresses it. And if he doesn't that's even worse," wrote one twitter user.  
As true as that may be, his recent podcast appearance puts a cork in the otherwise "answer for everything" agenda that fans of Healy have built over the years. He was not on stage, there was no performance, and it was not satire. It was simply Matty Healy staring cancel culture in the face, daring it to tear him from his pedestal that looms above moral standards.