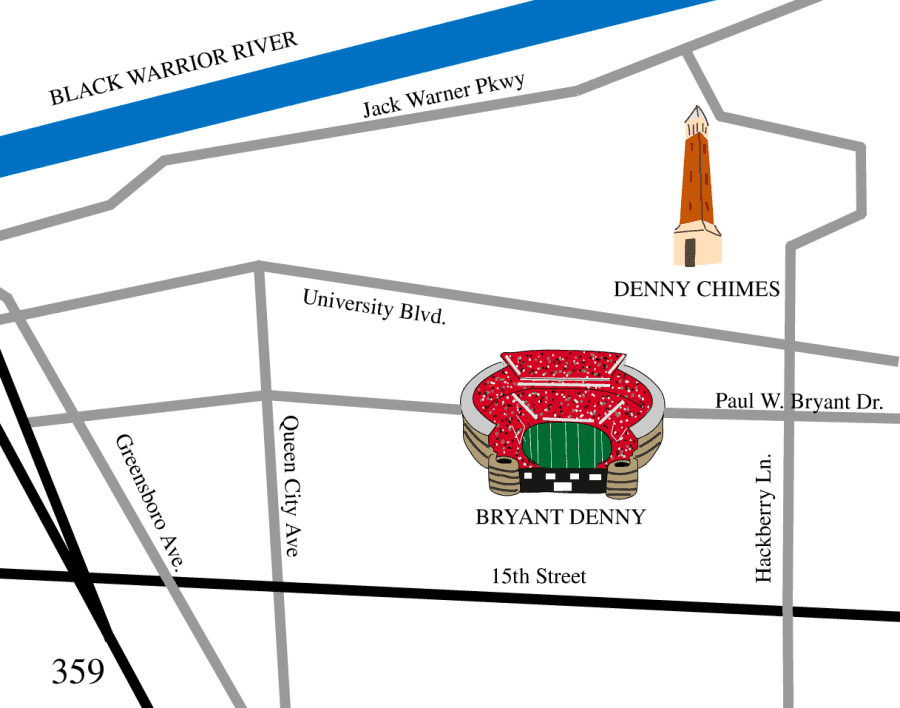 CW / Victoria Buckley
Nelson Brooke loved playing in the Black Warrior River as a child. That's why he, along with  concerned students, are fighting to save it. 
Living in Tuscaloosa means living around the Black Warrior River, a body of water that provides critical resources to citizens across Tuscaloosa and provides for hundreds of ecosystems.
Brooke, riverkeeper of the Black Warrior River since 2004, has seen raw sewage spills, industrial pollution and litter from roadsides make its way into the river, which is located near The University of Alabama. Tuscaloosa is the largest city on the 300-mile long river. He said it takes leadership from elected officials to steer money into protecting the environment from potential problems.
"The sewage problems are the result of elected officials not putting a high enough priority on funding the ongoing maintenance and upgrades to outdated systems that are allowing the sewage spills to occur," he said.
The Black Warrior Riverkeeper is a nonprofit organization that relies primarily on donations from the public. The organization also utilizes grants from charitable foundations to help fund conservation efforts. Soil and water conservation made up 0.01% of Tuscaloosa's operating budget in 2020.
Desiree Ozols, vice president of The University of Alabama's Environmental Council, said the organization has done multiple cleanups around the Black Warrior River with small groups of students, but she believes local government needs to step up.
"I think that right now there's a minuscule amount of concern that the local Tuscaloosa government has for the environment, especially to the river," she said. 
In 2019, a Tyson Foods waste spill in Hanceville, 100 miles north of Tuscaloosa, polluted two tributaries of the Black Warrior River with E. coli and killed over 175,000 fish. The Alabama Department of Environmental Management did not publicly notify citizens until over two months later. 
When Brooke started working at Black Warrior Riverkeeper in 2004, the organization had a backlog of hundreds of pollution problems. Today, many of those problems have been addressed. 
"That was a kind of a big uphill climb for us to try to address all of those things," Brooke said. "We don't see that kind of backlog of major pollution problems because we've been able to address a lot of those. Not because of state regulators — they're pretty soft on polluters — but I think because we're out there talking about these issues, the general public is more aware. There's more public pressure on polluters."
While the Environmental Council has participated in many service projects, Ozols said the organization plans to be more legislatively involved moving forward to compensate for what she said is a lack of leadership. 
"It's dreadful to see how much elected officials just really, really don't care about how environmental issues are dealt with in Tuscaloosa," she said. "I just really wish that they would give more money and effort."
In February, during his mayoral reelection campaign, Tuscaloosa Mayor Walt Maddox said the situation is complicated. 
"It is challenging at the municipal level to affect climate change because national and state policies are needed to reduce greenhouse gases and drive renewable energy," Maddox said. "Like so many issues we face, solving pollution and climate change means economic development opportunities."
The University's Division of Finance and Operations detailed its plan for pollution prevention, which includes minimizing carbon emissions, eliminating any "unnecessary use of water" in campus facilities and regularly auditing the University's environmental regulatory policies.
Brooke said he feels optimistic that people have more awareness about protecting the river.
"The general Alabamian is more apt to document and report issues either to us or to regulatory agencies when they see them, and that's super helpful because I can only be in so many places," he said. "Anybody and everybody should be contacting their city councilors, their mayor, their local legislators and demanding that more priority and funding be applied to fixing all the myriad of problems on a quicker timeline."
Brooke said his personal connection to the river motivates his work. 
"It's a passion to protect this river for everyone that uses it, and especially for those who aren't aware of all the problems," he said. "It's not necessarily easy in Alabama to know what pollution problems there are and where they are because our state leadership and regulatory agencies don't put a priority on public notification with regard to pollution."
Ozols said the city needs student engagement to protect local environments and wetlands like the Black Warrior River, which provides drinking water to community members throughout Tuscaloosa. The Black Warrior River also provides support for low-income communities that rely on fishing industries. 
"Pretty much everyone should care about it just because quite a bit of our resources come from nearby bodies of water," she said. "At the very least, they make college and life here possible. They sustain us, and to completely degrade them to the point that we're destroying ecosystems and polluting them beyond repair, it doesn't help us to be able to live here or support marginalized communities in Tuscaloosa. They have to deal with the brunt of our mistakes and pollution."