Series Review: Everyone is watching 'You'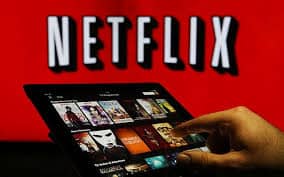 Plenty of people want a significant other who  be willing to make sacrifices for their relationship. In 'You,' Netflix's latest acquisition from Lifetime, the lead character takes sacrifice to the extreme.
Penn Badgley stars as Joe, a bookstore manager whose idea of what is appropriate has been warped by a troubled, abusive childhood. The unfortunate victim of his obsession is Beck, portrayed by Elizabeth Lail. The supporting cast includes Shay Mitchell, Hari Nef and John Stamos. Leading man Joe charms his way into Beck's life when they meet at the bookstore where he works, but their relationship soon spirals as Joe secretly manipulates Beck's life by stalking her and – of course – killing a few of her friends.
The show, which was adapted from a Caroline Kepnes novel of the same name, leans into the trademark theatrics associated with Lifetime, where 'You' first aired. The front of the season teeters on the edge of soapy melodrama. The showrunners jump overboard with "Amour Fou," an episode that sees Joe – injured from a car crash – stalk Beck and a friend in Connecticut before shooting the friend and framing the murder as a suicide. Most of the episode takes place in and around a Greenwich mansion that apparently belongs to the literary Salinger family, and the sheer amount of eerily slamming doors, grandiose social parlors and almost-discoveries harken back to a well-written episode of "General Hospital."
Greg Berlanti, also known for creating "Riverdale," is a developer and executive producer of "You," so it doesn't come as a surprise that the show veers toward spectacle. But "You" snaps back to reality as if it were a rubber band in the next episode, as Beck and Joe break up and Joe immediately moves back into normalcy. The low stakes of the two episodes that follow "Amour Fou" come as a shock purely because they lack all shock factor.
The drama fails as realism but gives up on the outlandish. The plot winds up to what is basically a two episode finale – meaning that 20 percent of the first season is exactly what the viewer knows is coming all along. Beck falls prey to Joe's panic when she realizes that he has been stalking her and killing her friends, landing her in Joe's oddly well-equipped basement dungeon. It is clear from the outset that the show's final two episodes lead nowhere but to Beck's death, and sure enough, they do.
Besides issues with predictability, "You" struggles to maintain a point of view on Joe, Netflix's favorite twisted Lothario. Pre-murder Joe quickly becomes problematic without causing anyone else bodily harm. After a short perusal of Beck's social media, Joe finds her address and watches her through a ground floor window, masturbating behind bushes across the street. Within 20 minutes of meeting Joe, a viewer knows that he is undeniably a criminal – and a creep.
Yet, Joe finds moments to redeem himself: He guards his apartment neighbors against an abusive boyfriend and saves Beck from being hit by a train. But none of this outweighs the horrifying consequences of his actions, which he believes to be for the best. Outside of the murders, Joe is also stealing the identities of the people whom he has killed, checking every text an email that his unknowing girlfriend receives and constantly breaking into apartments. Somehow, the show manages to believe that he deserves empathy from viewers and that maybe, just maybe, Joe could be the hero that Beck needs.
Joe isn't a hero. He isn't doing Beck any favors. And it's tough to tell if his act can last for another season.
"You" is now streaming via Lifetime and Netflix. Netflix has picked the show up for a second season to be based on the next novel in Kepnes' series.