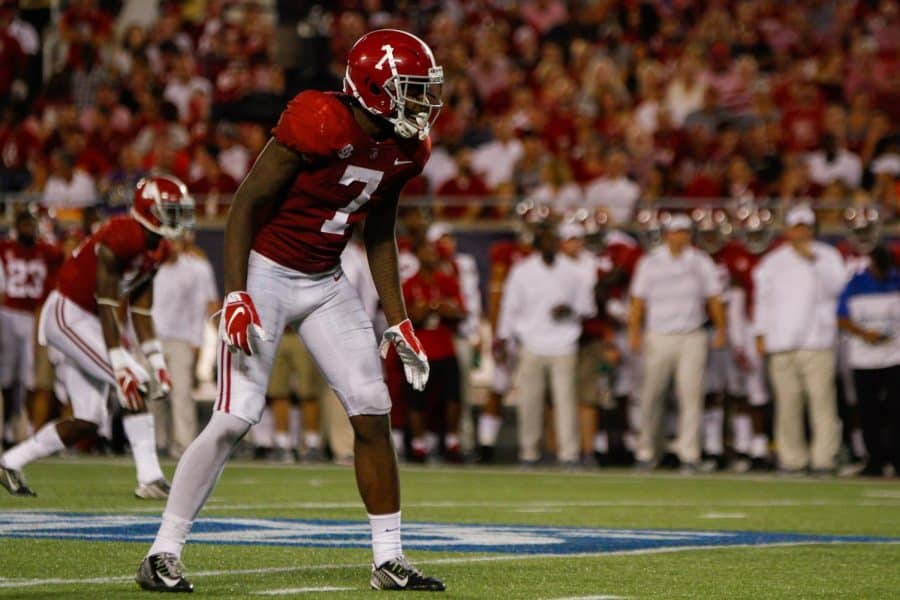 ORLANDO- Much was said of Alabama's defense before it even had a chance to take the field against Louisville. It lost nine starters off its national championship team, including all five of its defensive backs, but that didn't stop it from smothering Louisville's offense the whole game, leading to a 51-14 win.
In the last couple of years, Louisville's running game has been its offensive calling card, but it lost its top three rushers from last year's team. The loss was evident as the Cardinals finished with just 16 yards on 26 carries, which is an average of .6 yards a rush.
The longest run of the game was by quarterback Jawon Pass, who scrambled for 11 yards.
"We just followed the calls that our coaches were calling," nose guard Quinnen Williams said. "Everybody was doing their job, so that's basically what it was."
Alabama's young secondary was asked to stand up to Pass, who is taking over for former Heisman Trophy winner Lamar Jackson. In his limited role as a backup quarterback, Pass threw for 238 yards and a pair of touchdowns.
He doubled his career total as he threw for 252 yards in his first career start. Most of his yards came in the second half, once Alabama had virtually put the game away.
"We got a lot of things we can take away from this week, and we have a lot of stuff we need to improve on as well," defensive back Deionte Thompson said.
The secondary forced two turnovers, one of which was returned for a touchdown.
Thompson was solid in almost every aspect of the game. He finished with five total tackles, three of which went for a loss, and an interception.
His interception came early in the second quarter. Louisville drove into Alabama territory only one time in the half and was deep inside Alabama territory. Pass lofted a touch pass to the front corner of the end zone to receiver Jaylen Smith, but was intercepted by Thompson, who returned it 25 yards.
"Everyone else was just doing their job, and I just made a break," Thompson said.
Alabama struggled in a couple of key aspects, most notably penalties. The Crimson Tide drew 10 flags, seven of which came against the defense.
"It's pretty obvious that we had way too many penalties, a lot of undisciplined-type penalties," coach Nick Saban said. "And if we're going to meet the challenges of the future, we need to do a lot of these things a lot better and way too many mental errors, really on both sides of the ball, but more on defense. And you know, undisciplined-type penalties, basically gave the team a touchdown, just gave them a touchdown, stopped them on third down twice and had penalties two times in a row. I mean, you do that against a good team in a close game, you know what's going to happen."
Alabama faces Arkansas State for its first home game of the season on Saturday September 8.