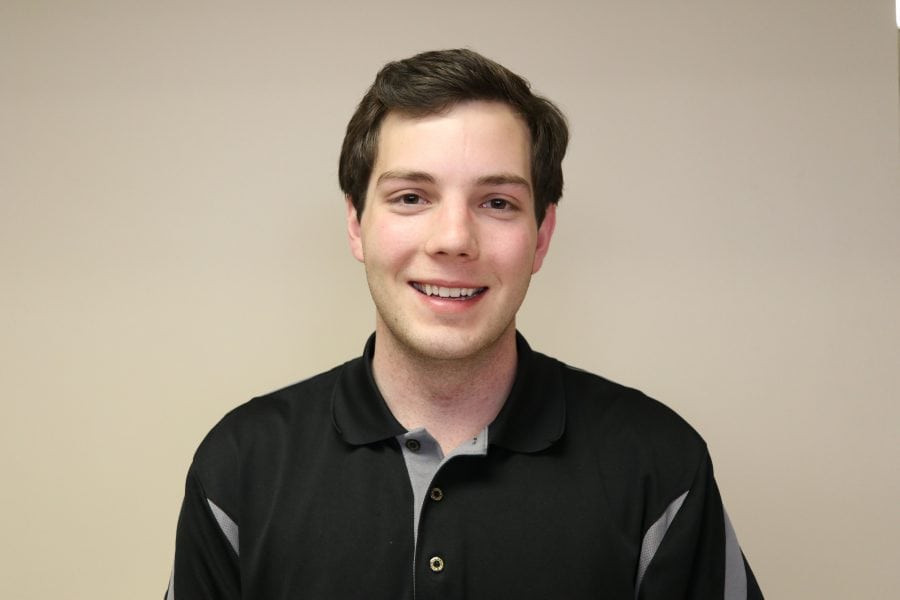 Ross D'Entremont, a junior majoring in political science from Beaumont, TX is running for Vice President of Academic Affairs. 
Q: How did you originally get involved with SGA?
A: I originally got involved in SGA when I was selected as a first year counselor my freshman year, and I ran and became secretary for First Year Council and served through that position. 
What made you want to run for this position?
Well, I am currently the vice president for academic affairs. I ran last year, and I've enjoyed it. I loved it. I think we've made a lot of great strides, and I want to continue building upon that foundation which we started. 
What makes you the best choice for the office?
Well, number one, no one else is running, so that is helpful. But number one is my experience. I've already served the position, so I kind of know the ins and outs. I worked through some of the problems that we've had in the past. I restructured the Cabinet, and we have done more on this year's Cabinet than anyone in this position in recent years, but also because we have worked with past holders of this office to learn how to improve it. So, I have leaned on the past vice president for academic affairs, Emily Cerrina, for her guidance, and she's been incredible. We have a top-notch Cabinet, and we know what we're doing, and that's what's really important. 
What do you hope to change?
Well one thing is I want to continue working on the broad policies that I've already started on. So, re-working on an Academic Forgiveness policy, continuing to work on overall campus GPA improvement. I have worked diligently to help fight sexual assault; I've raised over $15,000 to fight sexual assault on our campus. Another thing, I think SGA sometimes has a very myopic view, and we think that the only things we can do, the only things that we can achieve, happen on this campus. And the reality, we can look at other institutions of higher learning, we can look at outside resources, and bring those in to actually affect change on this campus. You know, that's why I wrote a grant to help fight the drug abuse issue. You know we have very limited resources on campus, that's why we need to go outside and say, "What can we do to bring in money? What can we do to bring in help to better our campus?" We cannot be afraid to go beyond our community. 
What's one last thing you want the voters to know about you?
I want voters to know that I sincerely care about not just the present but the future of our campus. And I know that a big problem that the SGA has is that we look ineffective at times, and people don't believe we actually affect change, but I actually want to affect change, and I think it's possible, but it really does take people wanting to do it, and it takes people not wanting to do things for themselves, it actually takes people sitting down with not just administration, but with faculty and staff, and saying, "What can we agree on?" and I really do care about our University. 
What's the biggest problem you see on campus? 
The biggest problem that I see on campus. That's a tough question, and the reason why is because my instinctive answer is things like sexual assault and the drug abuse issue, but part of it also is we have some people who just want to come to Alabama, get a degree and get out, and I don't think that's right either. I don't think things will ever improve if people just see this as a way to get a degree. You know, we need to see this really as a community, and we actually need to say, "How can we better our community?" And I think sometimes we don't have that on our campus, and that's every campus, that's not just Alabama, it's everywhere, but I think Alabama needs to come together and look at all of the things we can do. We won a national championship under the football team, our PR department is in the top five, you know we can actually do things, people have just got to want to do it.