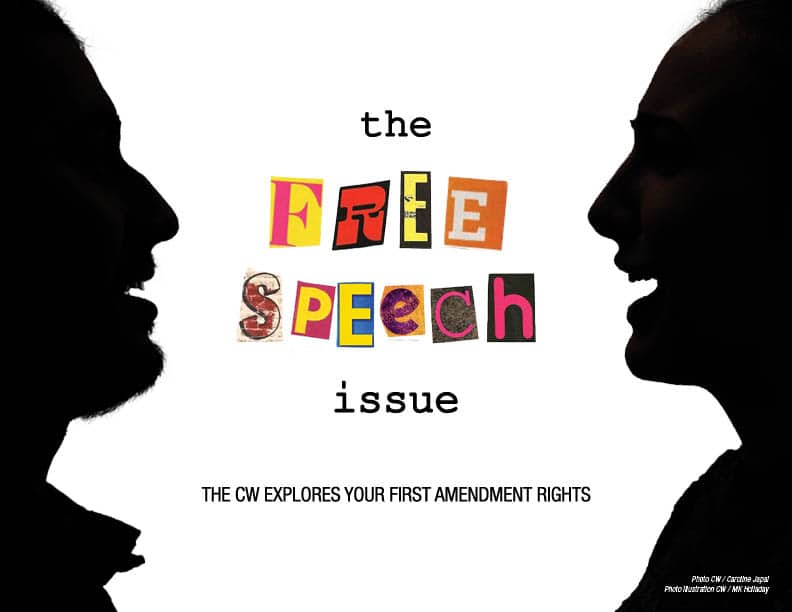 For decades since the Vietnam War, college campuses have been at the heart of many of the debates around free speech that have wracked our country. Full of young, impassioned intellectuals, campuses are a fertile breeding ground for fervently-held political opinions that  often come into conflict. The question universities face is how and to what extent students should be allowed to express these opinions, and most importantly, where.
Though some schools have designated areas that can always be used for public political expression, most commonly known as "free speech zones," The University of Alabama has no such area. This is not because the entire campus is a space for free speech; instead, the University has many complex bureaucratic processes in place that strictly limit grounds use and what can be published where. Even simply handing out fliers requires submitting an application seven to 10 days before and waiting for approval from administration that may or may not come.
A designated free speech zone is an extremely important part of creating a campus inclusive of all forms of expression. We live in complex, impassioned times where having conversations about current issues can be difficult due to so much disagreement. Open and public discourse is an integral part of ensuring we remain a united student body despite our political differences. Having a space for this explicit purpose would be a message from our administration that they value both the voices of students and healthy political discourse.
A free speech zone would temper some of the issues that our campus has faced regarding political expression. This editorial board believes that all speakers, controversial or not, should be allowed to address our student body – but protests, both spontaneous and planned, against these speakers should also be allowed. A free speech zone would be a perfect outlet for this type of protesting.
Though a specific, physical free speech zone for students should be formed at the University, it should be only a stepping stone to creating a university more welcoming of free speech as a whole. This especially extends to our professors, who should never feel they have to shy away from controversial topics in class. The classroom should be a place of open debate where all topics, political or otherwise, can be discussed freely. Professors should not have to avoid any topics in fear that they might not receive tenure. 
Many criticize free speech zones as an affront to free expression, as policies that tell students that there are only specific, relatively small zones where their opinions are welcome. However, one area where demonstrations of student views are unequivocally welcome, no applications or permits needed, is better than none. As policy stands now at the University, a designated free speech zone would be a step toward expanding our campus discourse, not restricting it.
In this special edition, we are presenting reporting on free speech issues on campus and throughout Tuscaloosa. In addition, we've expanded our opinions section to provide a variety of student voices on this contentious topic.
Our View represents the consensus of the CW Editorial Board.