PREVIEW: C&IS Media Day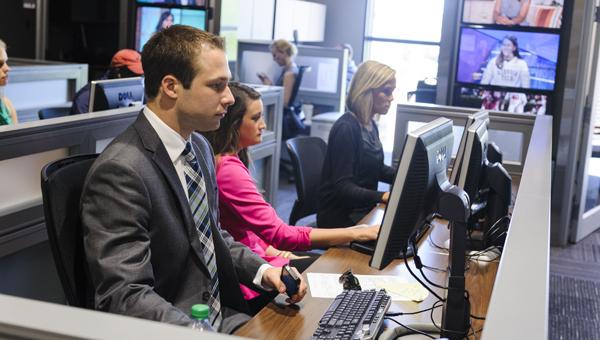 The College of Communications and Information Sciences will host Media Day today to emphasize different career opportunities for students in the college.
The annual event, previously entitled "J-Day," will feature six speakers in three sessions, a panel of young professionals and then will end with this year's winner of the Clarence Cason Award in Nonfiction Writing, Patricia Foster.
The award, named after Clarence Cason, founder of the University's journalism department, is presented annually to a person with deep ties to Alabama and whose writing influenced southern journalism and literature.
The other guests speaking at Media Day include professionals in journalism, sports writing, broadcast news, talk radio and media production. The panel of professionals will take questions and answers from attendees.
WHO: The event is free and open to the public.
WHAT: C&IS Media Day
WHEN: The event starts at 10 a.m. and ends after Foster's lecture, which begins at 5 p.m.
WHERE: Digital Media Center in Bryant-Denny Stadium
WHY: C&IS Communication Specialist Rand Nelson said there are many different majors and career paths that come out of C&IS, so Media Day will display the different ways students can use their degrees.
"The big emphasis of Media Day is it kind of offers a big picture of all of the different career choices available for students studying journalism and creative media," he said.