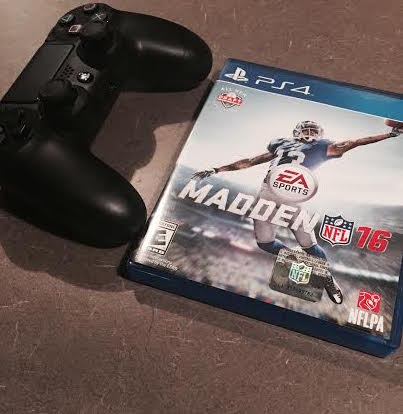 After playing Madden 16, many sports fans will play the game hoping that EA Sports come out with another NCAA Football.
In September 2013, EA Sports announced that NCAA Football 14 would be the final game in the series due to the ongoing issue of using the likeness of players without them getting any compensation. Now after two years, if fans want to get their football video game fix, they have to play EA Sports Madden.
I've been a fan of Madden since I was a kid, especially when you can transfer your NCAA player to Madden and go from college to the pros. Now Madden has become a repeat of the previous years and EA Sports has gotten lazy when putting together the only football game fans have.
The new Madden isn't completely bad—the graphics are outstanding and the gameplay is a little more challenging, which makes the game better. But the features on the game are the same every year and it makes the game get really boring, really fast.
If you are not playing online or with your friends, there isn't much excitement involved in Madden. Their new Draft Champions mode is the same as another mode on the game, except you don't have to spend your own money to buy packs of players, and their franchise mode has been the same concept since 2013, with no storyline.
The reason why NBA 2K has become so popular with fans worldwide is because every year it's something new. 2K listens to their consumers and every year add something new to their games. My Player Mode, for example, is by far their most popular creation, but in order to keep that mode relevant to their consumers they're continuously working to make it better and more exciting each year.
On the other hand, EA Sports hasn't changed their career mode on Madden in years. Many fans love the career modes with the storylines and realities of the actually sport. Collecting trophies and beating friends online with your fantasy football team is fun, but can get boring after a while, so those modes are very critical to keeping fans engaged in the game. Or, they can just go to GameStop and sell it for store credit.
If Madden wants to hold up against other sports games like FIFA or NBA 2K, EA Sports is going to have to put some more effort into developing Madden and making it more than playable for months rather than days.
Fans like myself get tired of buying the same game every August, especially because it's the only football game we have as of right now. Many people will say, "Well stop buying Madden," but let's face it, we love football video games and Madden is the only game in town. EA Sports should reward fans with more playable content, and fans shouldn't have to buy the same game every year simple for a new roster.