Wide receiver Cam Sims absent from practice due to ACL injury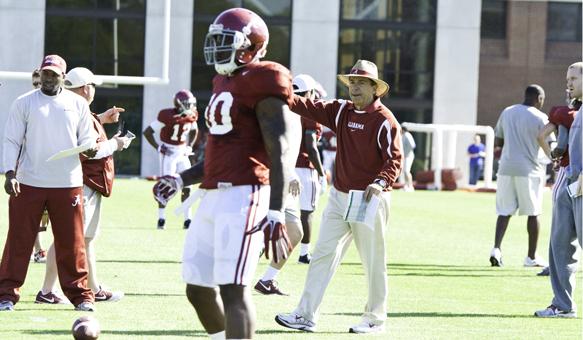 After an eventful weekend, Alabama football returned to practice Monday. Besides the absence of Jonathan Taylor and Geno Smith, there were several other stories surrounding the return to the field.
Sophomore wide receiver Cam Sims was absent from practice. Several players and friends reached out to Sims over Twitter on Saturday to share their sentiment. Alabama coach Nick Saban confirmed the reports after practice.
"Cam Sims was injured Saturday, and got an ACL [tear]. He is going to be out for a while and definitely needs surgery. It will be a lot of hard work for him to get back at all for next season, but we are hopeful," Saban said.
Practice Notes:
Backup QB Cooper Bateman joined running back Kenyan Drake in wide receiver drills. Drake has been seen at the spot before, but it was Bateman's first time. Bateman remained in a black no-contact uniform.
Coker is still receiving first team reps.
Defensive lineup remained the same, with a shift since Taylor was released.