Alabama needs emotion to avoid post-LSU hangover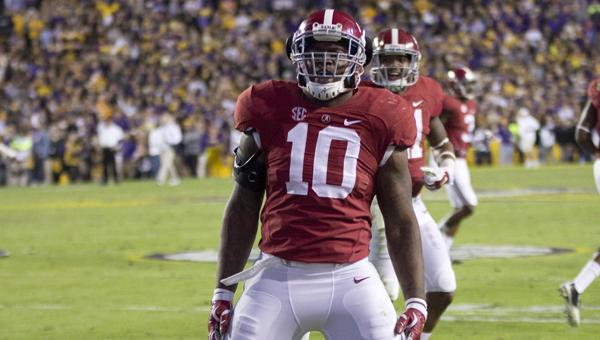 Anticipation, disappointment, frustration and desperation matched with cautious optimism, hopefulness, excitement and relief – the range of emotions experienced during a rivalry game on a college football Saturday is all-encompassing, and last weekend's matchup against LSU in the storied Death Valley brought out all of these emotions and then some.
Those emotions gave way to a sense of jubilation after the grand finale of Alabama's 20-13 comeback victory in overtime spread energy like wildfire across Tuscaloosa, the team, coaches and blocks of crimson-wearing fans who made the trip to the bayou country.
The real test comes, though, in the ability of the team and Alabama community to replicate this energy heading into Saturday's matchup when No. 1 Mississippi State and ESPN's College GameDay travel to Tuscaloosa.
Historically, the Saturday after the LSU game has been a flat performance, which is somewhat expected after leaving everything on the field in Baton Rouge. While the Crimson Tide has often been able to get away with this Louisiana hangover, this year's Mississippi State team certainly won't be as forgiving as in years past, coming into Tuscaloosa looking more like the 2012 Texas A&M team that topped Alabama in Bryant-Denny rather than the typical Mississippi team that was mildly threatening at best.
Energy has been a concern with this year's team throughout the season, as coach Nick Saban has frequently said the team's methodical approach to the game has at times turned robotic. He himself was trying to restore some life into the sidelines during last Saturday's game.
Not only does last weekend's four-quarter-plus brawl raise some concerns about energy, but the competition also exposed serious weaknesses as the Tide prepares to take on its final stretch of top talent. The offensive play-calling that night seemed suspect at best, and the group could never seem to hit its stride or find its footing.
What was impressive, though, was that the team found a way to win in the trenches of the treacherous Death Valley. Under pressure, Blake Sims led a drive reminiscent of the 2012 comeback in Baton Rouge, Adam Griffith finally netted a field goal when it mattered most and the offense ignited when the prospect of a loss seemed all too real. The defense played lights-out football and seems to be progressing with each and every week.
When Alabama linebacker Reuben Foster flattened LSU's Leonard Fournette in the final play of regulation, the sideline erupted, and Saban said it was that energy, that momentum, that carried the team to victory. Although I appreciate a crazy Foster tackle, it will take more than that to create and sustain enough energy to play for a solid 60 minutes against Mississippi State, a necessity if Alabama wants to keep its postseason goals alive.