Another star is suspended for NCAA rule violations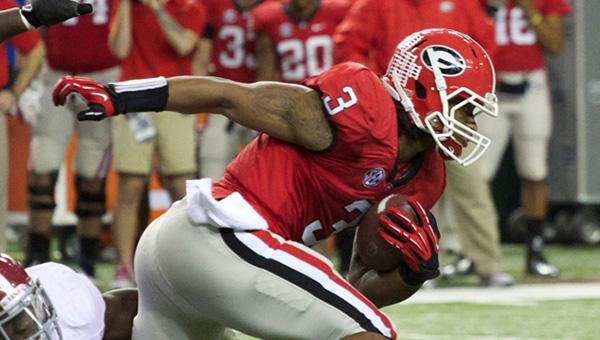 The NCAA has strict rules when it comes to student-athletes taking benefits outside of what they are offered by the university. The NCAA can make money off a player's fame and talent on the field, but the players can't profit from their talents off the field.
Players don't receive any profit from the use of their likeness. If you're wearing a No. 22 Alabama jersey from 2009, everyone knows that's former Alabama running back and Heisman Trophy winner Mark Ingram's jersey number. The reason for buying the jersey wasn't because of your love for the number 22, but because of the person who was wearing it. But even as a professional, Mark Ingram will never receive any profits from Alabama merchandise and jerseys sold.
Players and schools can receive punishments for taking improper benefits. An example of a punishment was former University of Southern California running back Reggie Bush. Throughout his career at USC, Bush and his family received gifts from sports agent Lloyd Lake. This was an ongoing case until Bush entered the NFL. Not only was USC sanctioned, but Bush was forced to forfeit his 2005 Heisman Trophy.
Receiving an improper benefit isn't like using a performance-enhancing drug to increase play on the field. Ryan Braun of the Milwaukee Brewers tested positive for a performance-enhancing drug the same year he won his National League MVP. He was suspended for 50 games, yet wasn't forced to forfeit his award.
The NCAA and the schools make billions of dollars in merchandise and TV revenue. The coaches are getting paid millions a year to coach these schools. Schools offer athletes a scholarship and education, but the average student has the same offers. The only difference is we are allowed to take outside money or get jobs, yet we still struggle with those sources of income. Players aren't allowed access to outside money, and their sport is 
their job.
So if the players happens to take $50 for an autograph or picture, they can be punished. Jameis Winston is playing despite a rape allegation. Florida quarterback Treon Harris was reinstated a week after a sexual battery complaint was dropped. Taking benefits off the field should be the least of the NCAA worries.