"TCF in LA" offers intern experience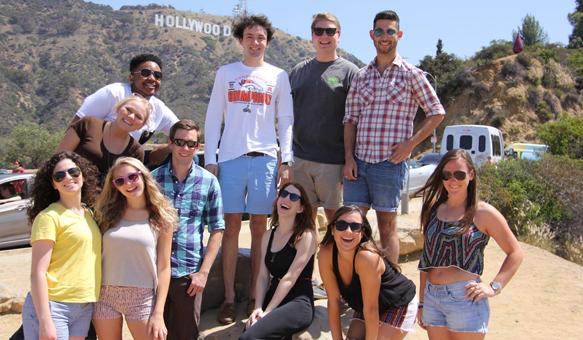 Rachel Raimist, an assistant professor in telecommunications and film, started the course last winter and extended to offer a course during summer 2014. In its first year, the course was only offered to TCF students, but Raimist said she is excited to open the course to anyone who has a passion for learning about 
the industry.
"There are a lot of people who are in the business school who want to work in the entertainment industry, or students from New College who want to work in the media but through a 
different lens," she said.
Michael Thomas, a senior majoring in telecommunication and film, was in the very first "TCF in LA" class.
"The application process for the class was not difficult at all," Thomas said. "Being passionate about a class like this really helps the selection process."
In Los Angeles, Thomas interned at two different companies, Psychic Bunny and The Institute, where he worked on special effects projects and did hands-on research on entertainment trends, respectively.
Raimist hosts guest speakers who talk about the entertainment industry. One of the speakers was Joaquin Sedillo, cinematographer of "Glee." Raimist said Sedillo stood out because he detailed what each day is like on set. For Thomas, hearing from Sedillo was an experience he will never forget.
"For two hours I got to ask him questions and hear his amazing insight," Thomas said. "He is one of my biggest role models, and the fact that I got to have that time with him is something I will value for the rest of my life."