Photography exhibit opens window into the past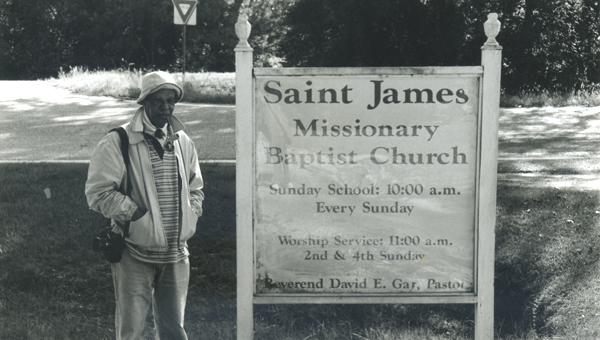 The exhibit, titled "Parallel Visions: William J. Anderson and P.H. Polk Photographs from the Paul R. Jones Collection of American Art," portrays a wide array of Southern subject matter, with pictures ranging from the Great Depression to the Civil Rights Movement. While Anderson tries to capture the more rural aspects of Southern life, Polk appears to be more interested in the institutional aspects, with a lot of his material being linked to Tuskegee, where he ran a photography studio.
The purpose of the exhibit, or the idea behind it, was to juxtapose the photographs of two similar photographers from two different time periods. Emily Bibb, the collections manager for the Paul R. Jones Gallery of Art, came up with the idea for the exhibit.
"While living in New York a few years ago, I visited a fashion exhibition at the Metropolitan Museum of Art titled 'Schiaparelli and Prada: Impossible Conversations' that compared the work of those two designers, who had similar styles but who had never met or spoken," Bibb said. "Once I arrived at [the University], I learned the photographs by Prentice H. Polk in The Paul R. Jones Collection of American Art at The University of Alabama formed one of the largest collections of Polk photos in the Southeast, if not the country, and I began thinking about ways to spotlight them in an exhibit."
Katie McAllister, director of Paul R. Jones Gallery of Art, usually acts as curator for exhibits such as this, but she left the majority of the responsibility up to Bibb.
"I just handled some of the background logistics of this exhibit, whereas Emily is the main one responsible for it," McAllister said. "I did things such as transferring art from storage to the gallery, making sure the pieces are in good condition and hanging up lights."
Bibb has been working at the Paul R. Jones Gallery of Art for two years now but has never overseen an exhibit by herself. Usually, she helps McAllister and others by handling "backstage" elements of the show.
"With exhibits, I mostly do behind the scenes logistics, helping select the artwork for the show, preparing the artwork for transportation, and sometimes assisting with the installation," Bibb said. "I am generally in charge of the stewardship of The Paul R. Jones Collection of American Art, and also oversee loans from the collection for exhibitions at other venues, such as the Montgomery Museum of Fine Arts. However, for this exhibit I was the sole curator as well as the one responsible for organizing all the artwork prior to installation."
The exhibit began its run on July 7 and will finish its run on August 15. A reception for the exhibit will be held 5:30 p.m. to 7:30 p.m. August 1. The reception is free and open to the public.