NPR journalist to deliver Blackburn lecture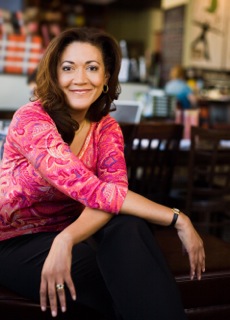 National Public Radio host and author Michele Norris will speak about race in America on Wednesday as a part of the Blackburn Institute's Frank A. Nix lecture series.
Norris, who previously hosted the NPR news show "All Things Considered," authored the book "The Grace of Silence: A Memoir," which considers the issue of race following the election of Barack Obama. In addition to her work with NPR, Norris won both an Emmy and a Peabody award for her coverage of 9/11 for ABC News.
"We're very excited to have Michele Norris visit our campus and speak to our students," Philip Westbrook, director of the Blackburn Institute, said. "Her work is very well respected across the country. I think it's a wonderful opportunity to hear from someone who has achieved great success in her career, has traveled extensively, and has written on a variety of subjects."
The title of Norris's lecture is "The Race Card Project," which is based on her initiative to encourage discussions of race and identity.
"She shares with students the importance of how one person, a family or an individual can make a difference," Westbrook said. "It's about a one-on-one relationship. She talks about how we have to change one building or one home or one neighborhood at a time. I think that she'll build upon that."
(See also "Blackburn Institute dedicated to Alabama")
The Frank A. Nix lecture is an endowed series presented by the Blackburn Institute, named after the late local businessman Frank A. Nix, who was a member of the Alabama Commission on Higher Education. Previous speakers include Nobel Peace Prize winner F.W. de Klerk, the former president of South Africa, and former Secretary of State Condoleezza Rice.
"These lectures focus on exploring ethical leadership in the national arena," Genie Smith, outgoing student chair of the Blackburn Institute, said. "[They] complement the Institute's mission of forming a network of ethical leaders who both understand contemporary issues and work toward progressive change in Alabama as well as the world."
(See also "Panel discusses documentary, history of discrimination at UA")
The most recent Frank A. Nix lecture was delivered by Dr. Benjamin Carson at the Blackburn Institute's annual symposium in February 2012. Smith said students shouldn't miss the opportunity to hear Norris speak.
"I truly believe students will come away with a better understanding of the state of national news investigation and coverage, while learning about attitudes towards race and how to address the topic," Smith said.
The lecture will be held at 7 p.m. Wednesday in Morgan Auditorium. The event is free and open to the public.
(See also "Campus event attempts to 'break the mold' of common stereotypes")